KERALA TOURISM NEWSLETTER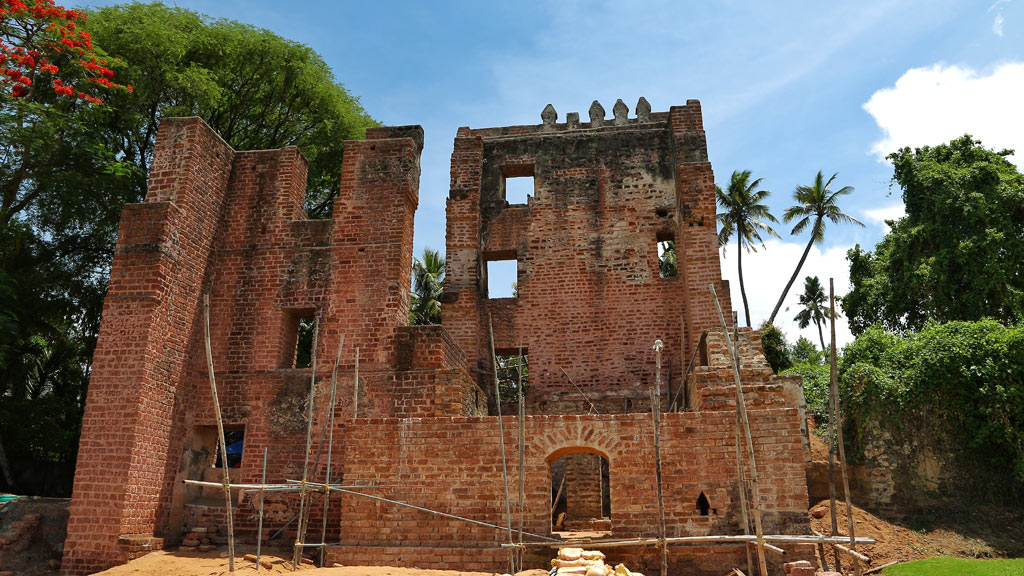 Thangassery Fort - Ruins of a Legacy
In the sleepy little hamlet of Thangassery, there is a fort in ruins. History sleeps here. Christened Thangassery Fort or St Thomas Fort, this coastal defence structure built on the shores of the Arabian Sea whispers many a riveting tale, of its inception and the many battles it has been a witness to.

Set up in 1519 CE, this historic fort in Kollam district, was built by the Portuguese. In its initial design, the fort had three towers and four bastions, and the entrance was from the seafront. The structure was equipped to meet all the artillery requirements then. And the fort was named St. Thomas Fort. In 1658, the Dutch conquered the fort. Although the Portuguese regained hold of some of the areas of the fort, it was recaptured by the Dutch in 1661. In 1795, the Thangassery fort was ceded to the British by the Dutch.

At present, all that remains of this historic fort are its remnants. The relics lie to the north of the Thangassery beach. An arched gateway can be seen here along with the remains of the towers, an ancient fort wall, and so on. To history enthusiasts, these ruins speak of a glorious past. They are parts of a puzzle with which to piece together the patchy history of colonial Kerala.