KERALA TOURISM NEWSLETTER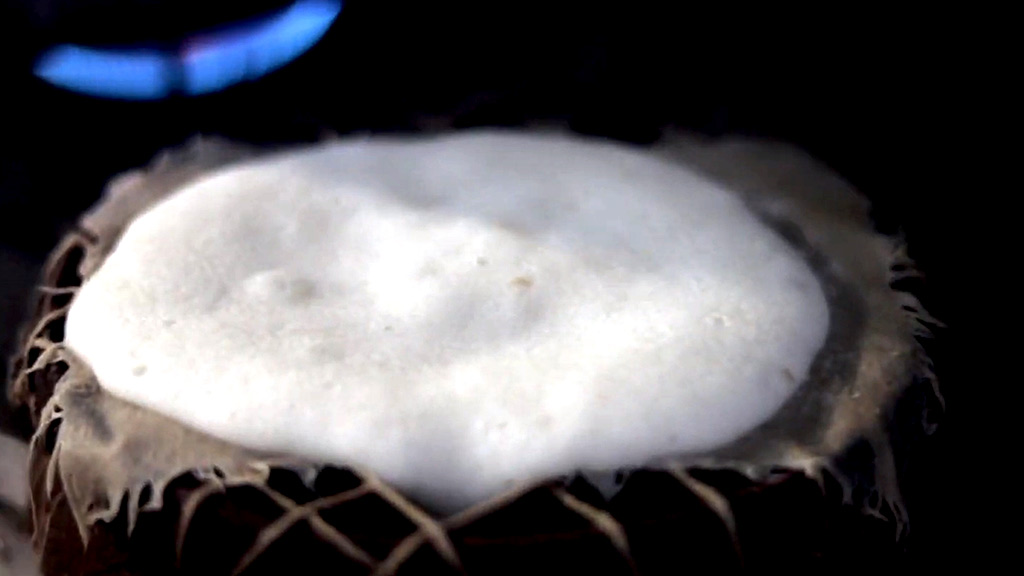 The Ramassery Idli
It is considered the King of Idlis (steamed rice-and-black gram cake), and is named after Ramassery, a sleepy little hamlet in Palakkad in Kerala.  At Ramassery, the traditional idli gets a unique spin and turns into a dish that has an interesting lore behind it.  The 'Ramassery Idli' resembles a dosa and is famed around the world for its wonderful taste and different shape.

These idlis look like puffed up dosas and don't bear any resemblance to the normal idli one would relish in the south of this country. The specialty of the idli lies in its shape, texture, method of preparation and taste. It bears a meshed pattern on its underside, courtesy its unique method of preparation. The idli is so soft and fluffy that the tongue enjoys a velvety feel.  Besides, it bestows a grainy aftertaste that guarantees a eupeptic feeling.

There is an interesting story behind its origin that dates back to over 200 years.  Legend has it that several decades ago, a few Mudaliar families came to Kerala from places like Tirupur, Kanchipuram and Thanjavur in Tamil Nadu. The families came to Kerala in search of jobs and settled in Ramassery in Palakkad. The men were weavers while the women were great cooks. And thus began the story of these idlis. Today, only a few Mudaliar families live in Ramassery and all these families are engaged in the business of making this renowned dish. The hamlet is famed for the dish, and people arrive from far and wide to relish the idli.

The batter is prepared using rice, black gram, fenugreek, and salt. Its unique taste and shape is often ascribed to its method of preparation. The idli is steamed in traditional hearths. Purists opine that you won't get the right taste if chulhas using firewood aren't used.

This utterly delicious, feathery soft idli is best served with sambar, coconut chutney or chilli chutney. And to enjoy the authentic taste of the Ramassery idli, you need to head off to Ramassery.