KERALA TOURISM NEWSLETTER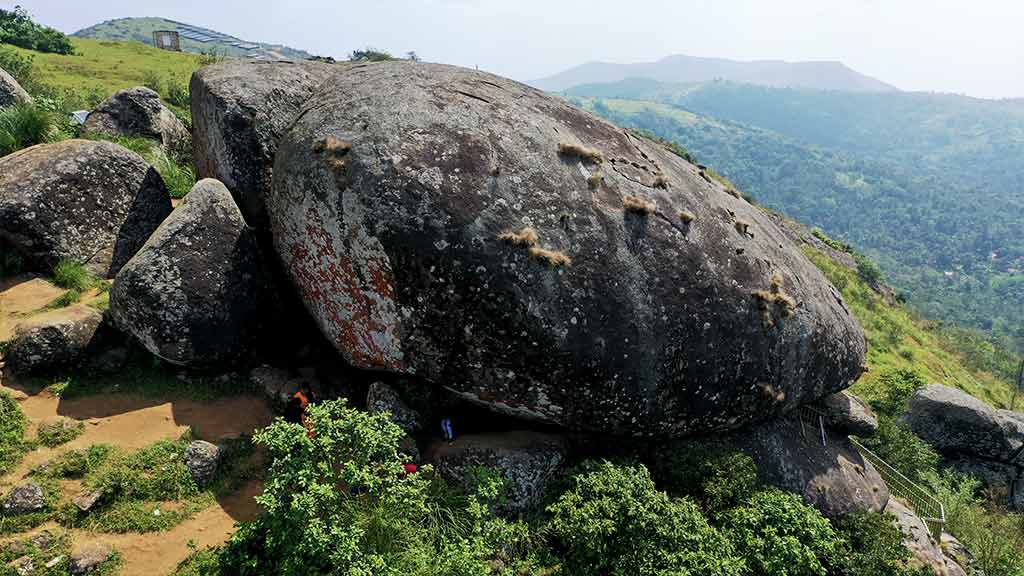 Amappara - That Thrilling Journey
It's a rickety ride, bobbing and bouncing off the rocks, as you wend your way on the off-road track paved by Nature herself! After the thrilling, adventurous ride, you reach the pinnacle where two giant rocks await you in all their splendour. These mammoth rocks lean on each other, and overlook the deep valley. In its shape, the structure resembles a tortoise and hence the name Amappara [tortoise-rock].

Perched at the crest of the hill, the rocks look as if they hang from space. To reach there, you need to hop over a set of huge boulders, squeeze yourself through a jumble of rocks and continue your journey. Continue walking until you reach the pinnacle, where the rocks gape into the lush valley. As you stand sandwiched between the rocks, gazing at the verdant valley and rolling hills, time stops. You can explore the many caves and boulders as you spend time here, and each offers a tranquil moment. 

The perfect offbeat getaway for adventure enthusiasts, Amappara, near Ramakkalmedu in Idukki district, is an emerging tourist destination that offers grand views and adrenaline high. The ideal option to explore Amappara would be to take a jeep ride from Thovalappady junction on the Thookupalam - Ramakkalmedu stretch. According to local lore, the mythological heroes of the Ramayana – Rama and Lakshmana – spent some time here during their search for Seetha!  

A plethora of viewpoints are present near the Amappara, and each has a local name. For instance, the 'flight view point' offers a magnificent bird's-eye view of the many villages in the valley. Each 'view point' is fitted with protective fencing to ensure the safety of the travellers.