KERALA TOURISM NEWSLETTER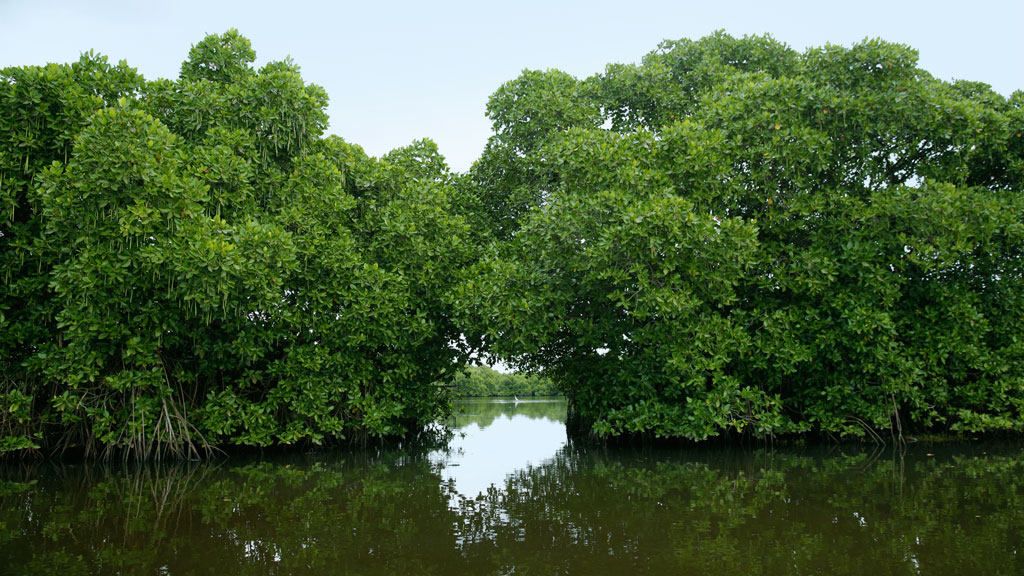 Valanthakad Island - An Islet that is an Enigma
Far away from the madding crowd of Kochi, there lies Valanthakad Island, a fragile, virgin stretch of land which is often fondly called the 'Oxygen Parlour' of the district. This 200-acre island on the banks of the Vembanad backwaters with its green, seemingly unending stretches of mangroves and an air of the past is truly an enigma for travellers.

With its truly rustic appeal - not having been spoiled by the march of civilisation - this pristine island is home to more than 50 families. Life goes on at a casual, gentle rhythm, in tune with the placid waters of the lake. Located on the outskirts of Kochi near Nettoor, the island is noted for being an ecological haven.

The lush green cover and lack of pollution have earned the islet the sobriquet "The Oxygen Parlour of Kochi". With its surreal locales that offer many an interesting village life experience, travellers will have a lot of activities to indulge in. Journeying through the placid, emerald green waters is an experience that takes one closer to Nature and its rich bounties.

One can easily hop into any of the wooden country boats and experience the silent sonata composed by Nature, while feasting one's eyes on the lazy, languid pace of the village life in the islet. The place is also noted for its vast mangrove forests which is rich in rare fauna and flora. A birder's paradise, Valanthakad Island is home to birds of vibrant and varied plumage. For biodiversity enthusiasts, it would be interesting to note that Valanthakad is part of the Vembanad backwater, which is one of the Ramsar sites.