KERALA TOURISM NEWSLETTER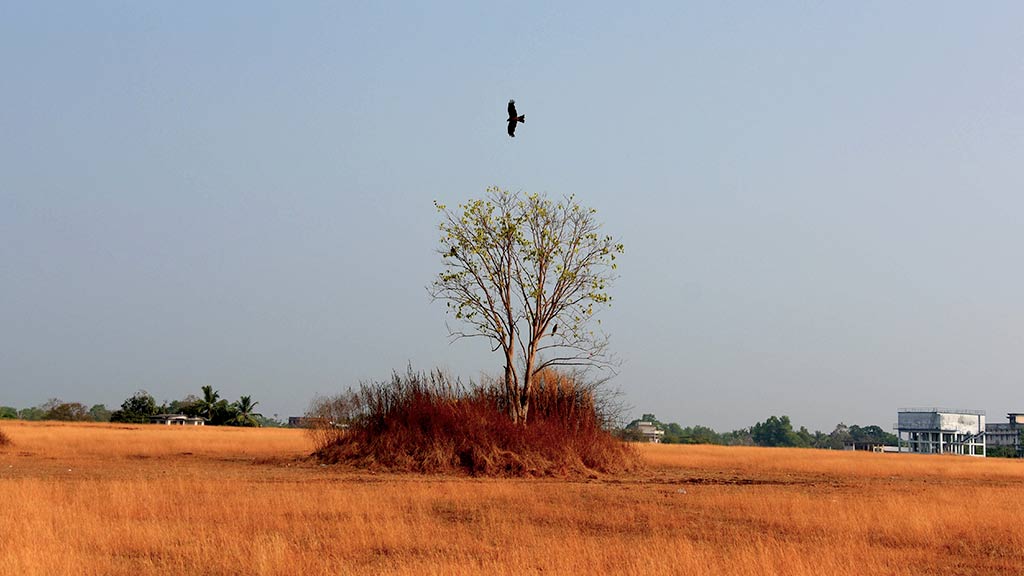 Madayipara - A Medley of Colours
Every season, life changes here. A laterite hillock that blushes in a melange of colours every season, Madayipara in Madayi, in the Kannur district of Kerala has a mystery to it. Any traveller visiting this glorious landscape will be in awe for it changes its nature and surprises you with glorious colours if you walk into the place every other season. 

Come summer and the plateau blushes in a golden shade, as grass covers the hillock. During the monsoons, the rain blankets it with a green hue, while spring sees it bursting in shades of blue, as blue flowers carpet the area. Spread across an area of 700 acres, Madayipara is an ecological haven that is home to a wide species of flora and fauna, including bird and butterfly species. This flat-topped hillock is situated on the banks of Kuppam River. 

History sleeps here. Madayipara was the administrative centre of the Ezhimala kings. The place also has an ancient fort called the Madayi Fort which was built by the Vallabha king of the Kolothu dynasty. One can also see the remains of an ancient Jew settlement in the form of a unique pond which is in the shape of a handheld mirror. Four watchtowers still stand here. It is also a much-visited pilgrim destination as the Madayi Kavu hosts the Pooram festival. 

Madayipara has something in store for everyone. This secluded spot is famous not only for its surreal and ever-changing appearance, but also for many vibrant historical narratives, ecological significance, and religious ambience. It is time to explore this land of wonders.