KERALA TOURISM NEWSLETTER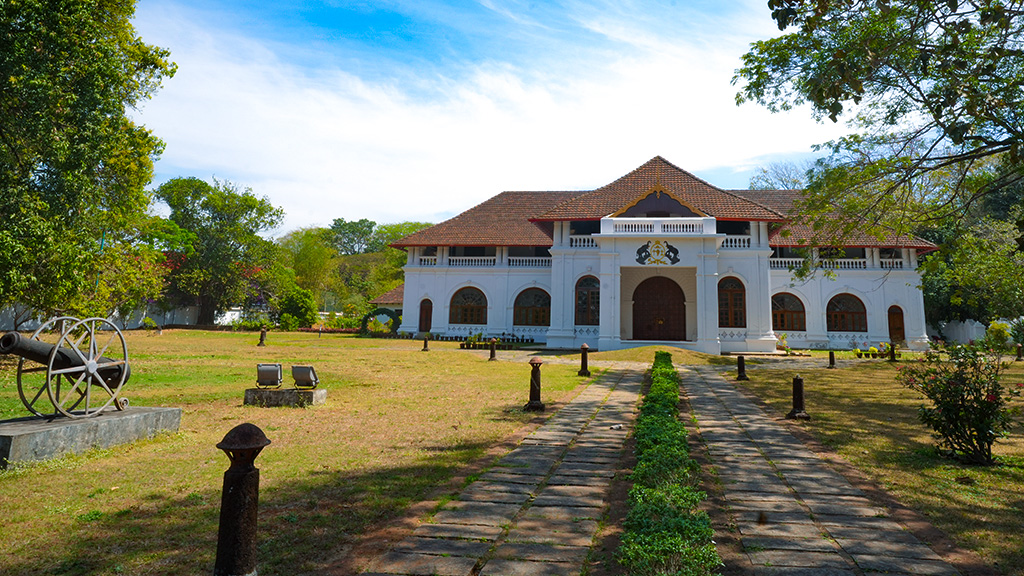 Shakthan Thampuran Palace
Marvel at the architectural blend of Kerala and Dutch styles at Shakthan Thampuran palace in Thrissur. Also known as Vadakkekara palace, it was rebuilt in 1795 by Rama Varma Thampuran. The palace boasts of facets of Dutch architecture like thick walls, broad and high doors and windows, seating on the bottom of the windows, etc. It has a projection in the middle, shaped as a portico which has inspired similar styles in various buildings in Thrissur. The structure combines two styles gracefully; the western half featuring the two-storeyed western style building and the eastern half showing the traditional style of Kerala architecture. 

Rectangular columns in the entrance hall line either side and support a high wooden ceiling with heavy rafters and flanks. The eastern half is a nostalgic recall of the glorious architectural past of our land.  A rectangular peedam of laterite stone, plastered with lime mortar can be seen in the middle of the nadumuttam, where the idols of Pazhayannoor Bhagavati had been worshipped. Walk further along to see open halls with low roofs, kitchens, rooms without windows and single-storeyed constructions which had once been work areas and dining halls. The palace also houses articles of great historical significance.  There is a modern building in the eastern end of the palace compound built in 1980. It has now been converted into a gallery of the Archaeological Museum.

The flagstaff installed by Tipu Sultan in the middle of the fortification is kept near the western gateway.  The tomb of the Zamorin is preserved in the Thoppu of the Palace. The palace premises have been converted into a heritage garden, and an archaeological museum has been set up in the palace. The Shakthan Thampuran Palace along with its 6 acres of land was declared as protected monument in 1987. 

Getting there
Nearest railway station: Thrissur, about 2 km
Nearest airport: Cochin International Airport, about 58 km

Contact
DTPC Thrissur
Phone: + 91 487 2320800