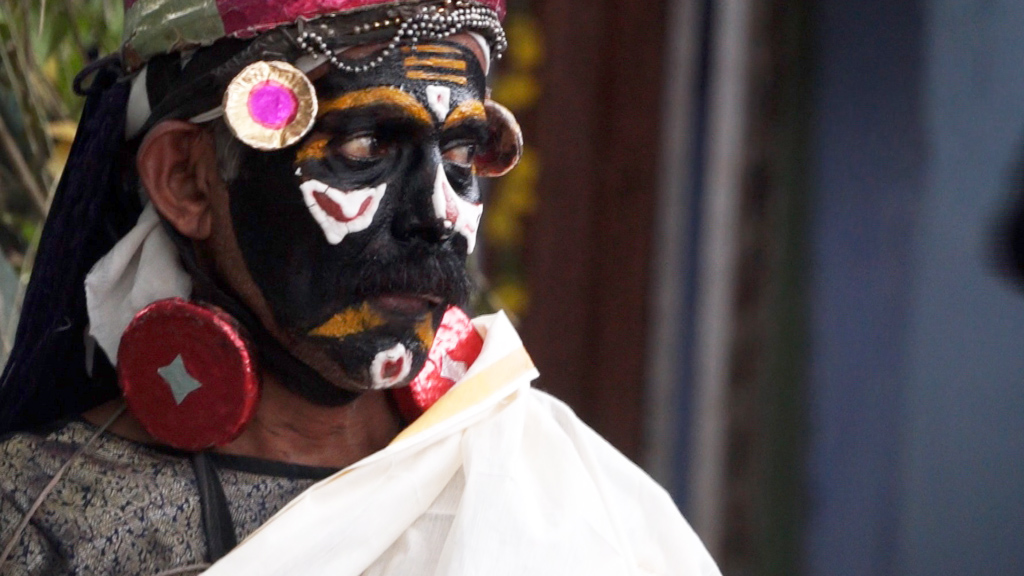 Chittur Konganpada - An Ode to History
Konganpada of the Chittur Bhagavathy Temple in Palakkad is held each year in memory of a foregone era. 

The beautiful soul-stirring festival of God's Own Country is celebrated in memory of the victory of Chittur Nairs (the warrior community of Kerala) against the battle of the militia of nearby Konganadu in 918 C.E. It is believed that Goddess Bhadrakali saved them. 

This mythical fest that begins in the Malayalam month of Kumbham (February/March) is a unique temple festival in Kerala that commemorates a war victory. 

The festival showcases the war between the Chittur Nair community and King Rajadhi Raja of the Kongu dynasty from Coimbatore. The festival that commences with the ritual 'Chilambu', is replete with some rare and stupendous rites and rituals. "Chilambu" is performed in memory of the act of worshipping Goddess Bhagavathy by those people terrified with the declaration of war. 

Konganpada takes you on a journey back to the age of kings, kingdoms and battles.  Witness the fabulous scene of men engaging in mock fights wearing buffalo headgears as a tribute to the buffaloes that died in the battle. The ritual 'Arippathattu' signifies the start of the war. A procession led by the Velichappadu, oracle of the temple, all decked up in ceremonial attire, a sword and ornaments is a visual that pictures the mystic culture of Kerala. 

Handsome little boys dressed up as beautiful girls and carried on the shoulders of men in a procession is a sight worth seeing.  Fireworks are an inseparable part of the temple festival. The Chittur Konganpada showcases 101 rounds of the kathinavedi (iron pipe crackers) on its third day. 

Konganpada narrates a tale that stands apart from other temple festivals of Kerala with its awe-inspiring tradition and legendary backdrop.