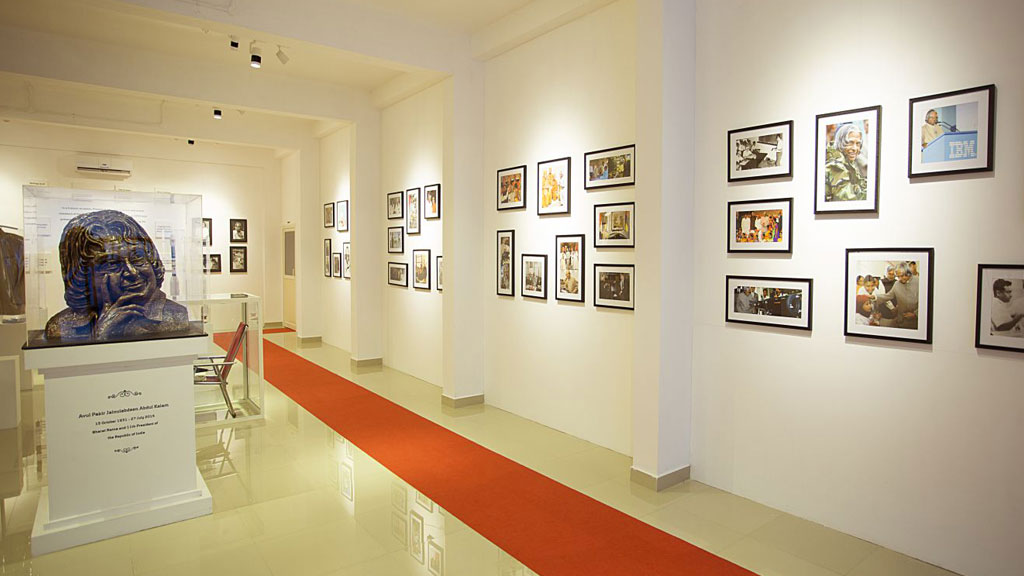 Dr. Kalam Smriti International Science and Space Museum
Whether alone or visiting with dear ones there is a special inspiration there in the Dr. Kalam Smriti International Science and Space Museum situated at Vellanad in the capital city, Thiruvananthapuram.
Like watching a biopic on a big screen, the Museum will take you on a journey through the life of Dr. A.P.J. Abdul Kalam, the greatest scientist India has ever seen. Avul Pakir Jainulabdeen Abdul Kalam or A. P. J. Abdul Kalam was born and brought up in Rameswaram, Tamil Nadu and served as the 11th President of India from 2002 to 2007. He spent almost four decades as a scientist and science administrator, mainly at the Defense Research and Development Organisation (DRDO) and Indian Space Research Organisation (ISRO) and also confidentially involved himself in India's civilian space programme and military missile development works.
Being first-of-its-kind in south India, the Dr. Kalam Smriti International Science and Space Museum narrates the life of this legendary man without missing an episode starting with his journey from Rameswaram. An image of Rameswaram is displayed here as a reminiscence of his childhood.
The Museum, an offshoot of Dr. Kalam Smriti International, an organisation that is functioning with the support of the Indian Space Research Organisation (ISRO) also showcases his rare photographs of the Parliament, as well as the late President's personal memorabilia such as his books, pens, the coat he wore at a function in Shillong before his death and so forth. The writings and words of Dr. Kalam always stood as a great source of motivation for all. Respecting this inspirational figure, the Museum has displayed some of the man's most inspiring quotes as well.
Watching the replica of India's heavy-lift launch vehicle GSLV Mk-III and also a 40 minute biopic on his life will surely let you understand the greatness of this exceptional personality.
Visiting here is a must for all Indians to realize the worth of his contributions to our nation and to know more about Kalam as a gifted human being.
Visiting time: 1000 hrs to 1600 hrs on Tuesdays and Thursdays