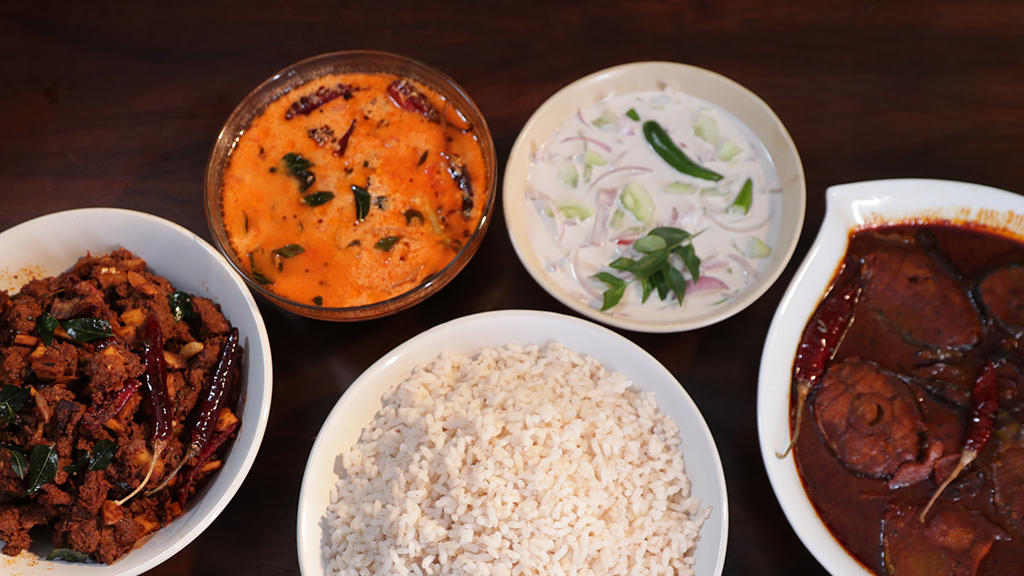 Some Authentic Christian Flavours for this Christmas
Welcome this Christmas with the sharp, tangy mix of flavours of the traditional Kerala Christian delicacies teasing your taste buds. Delicious is the Christian cuisine of Kerala and the most famous is the Theen Mura, the traditional Christian feast. 

The Christian Cuisine of Kerala traces a history that dates back to centuries. Even though they have an innate cooking style, the taste, flavours and the serving method differs from region to region. The native cuisines usually pop up during festivities and celebrations. 

The recipes of the dishes are quite unique compared to the indigenous Kerala recipes. Besides its specialty in taste, the serving method too makes it unique. Rooted in Kerala tradition, like the traditional feast of Kerala (Sadya), Theen Mura too is served on a plantain leaf. In many regions, cake and wine are served first. Serving of table salt on the leaf is your initiation into this world of taste.

A grand spread of mouth-watering dishes along with Kuthari Choru (Kerala Red Rice) are served in Theen Mura. The Meen Maanga Pal curry made with the sour-sweet essence of raw mangoes and the spicy blend of fish is worth jazzing up the feast. This curry uses special types of fishes such as Varaal (Snake Head) for its making.  

Besides this unique fish curry, the zesty taste of Erachi Varattiyathu will add a fresh spin to your palate. Beef is usually used to prepare this dish.   Another saporous highlight is a Chicken curry relished with potato and coconut milk. Along with this a delicacy of pork meat is also served in some areas. 

'Sarlas' or Salad made with chopped onion, green chilly, pepper powder, coconut oil and coconut milk is served towards the end. 

This splendid feast ends with serving Poovan Pazham, a local variety of Banana and sugar and honey syrup. 

Theen Mura is a grand feast served with an eclectic set of five flavoursome dishes along with lemon pickle.

Lose yourself in its taste this festive season.