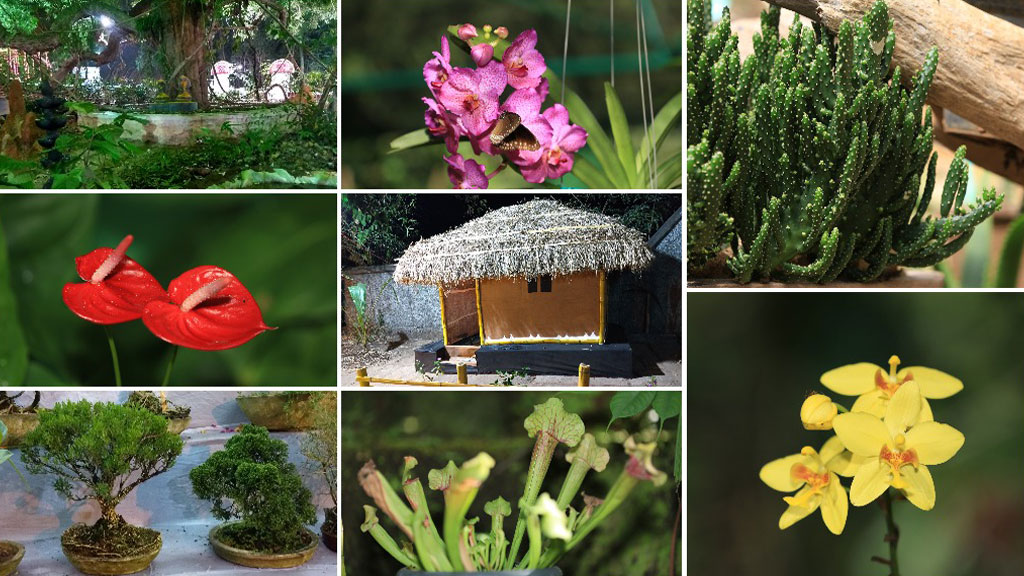 Vasantholsavam - A Waltz with Nature
Ever wished for a fairy land speckled with mystic blooms and winged beauties?

Travellers got to experience that fairyland when stepped into the Kanakakkunnu Palace grounds in Thiruvananthapuram and let the fragrance of the flowers lead the way during 'Vasantholsavam 2018'. The festival of flowers which turned the Palace grounds into a magical world that offered all who visited a surrealistic experience was a sight to behold. This grand gala hosted by the Kerala Tourism in connection with the Loka Kerala Sabha conference gave visitors a glimpse of forest wealth, tribal life, rare species of flora, and Kerala's rich heritage. 

The expo with an eclectic collection of florae was a true visual bonanza that bestowed visitors with bundle of memories besides information. From a plethora of expensive Orchids and Roses to the once in a twelve year wonder Neelakkurinji, there was a wide array of blooms on display. Apart from the beautiful petals, the vibrant wings of the butterflies that fluttered in a garden set up exclusively for them were a charming sight. A splendid floral arrangement was yet another added attraction. 

As the visitors walked beholding the bevy of romantic flora, a curious scene was waiting to catch their eyes. Such was the beauty of the 'Kavu' (sacred grove) – a fading deific space that keeps the age old customs and traditions of God's Own Country alive. Equally intriguing were the beautiful Bamboo huts and the tree house. 

The tastes of the tribal communities are both delicious and delightful. KIRTADS Ethnic Food Festival helped visitors experience the myriad delicacies of the Wayanad Tribal Groups. Countless options of entertainment and information such as the Ethnological Museum, Tribal Healers Treatment Camps, Theenkoodu, Sargalaya Expo, Haritha Keralam Mission Exhibitions, Vithupura and so forth showcased the significance and need to conserve and protect the natural life and cultural opulence of Kerala.