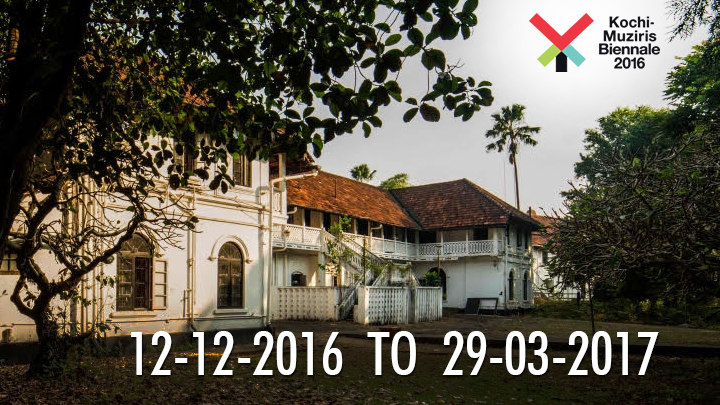 Kochi All Geared up to Celebrate Art
Kochi is all set to host the biggest art extravaganza, the Kochi-Muziris Biennale (KMB), from December 12th Titled 'Forming in the pupil of an eye', the third edition of Biennale will see participation of 97 artists from 31 countries and will run for 108 days. This edition of KMB 2016 has Mumbai-based artist Sudarshan Shetty as its curator.
Among the 97 participating artists, 36 are from India and also include Kerala artists such as Anand, Bara Bhaskaran, C Bhagyanath, K R Sunil, P K Sadanandan, T V Santhosh and Tony Joseph. Further this biennale sees participation from highly diverse disciplines and includes writers, poets, musicians, painters, sculptors, filmmakers among others.
A total of 12 venues have been selected for hosting the KMB with the recent addition of Kottapuram Fort. Aspinwall House is the primary venue for the Biennale. The other venues include Cabral Yard, Dutch Warehouse, Pepper House, Kashi Art Café, David Hall, Durbar Hall, MAP Project Space, Anand Warehouse, TKM Warehouse, and Cochin Club.
Apart from the main biennale, this edition will also present a 'students biennale' where the works of 450 students from 54 art institutions across the country will be exhibited.
The Kochi-Muziris Biennale is an initiative of the Kochi Biennale Foundation with support from Kerala Tourism and Government of Kerala.