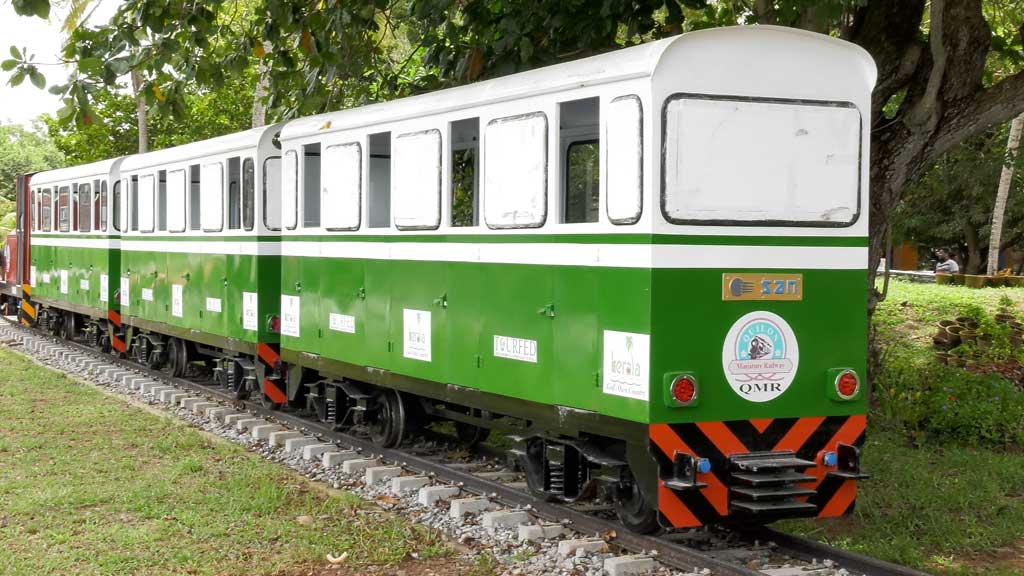 Mini Train Roars through Veli
Tourism Minister Mr. Kadakampally Surendran has inaugurated the miniature railway project in Veli, thereby making Veli another compelling destination to visit. The minister remarked that the mini train will be open to the public in October this year. He announced this after taking a ride in the mini train along with Ms. Rani George, Secretary, Kerala Tourism.

The mini train is part of the Veli Miniature Railway project of Kerala Tourism in the Veli tourist village. The locomotive has been modelled in the form of a vintage steam engine and artificial fumes will simulate jets of steam to give it a yesteryear appeal.

The mini train will be open to both kids and adults, and start its journey from the railway station set up near the KTDC restaurant at Veli. It will meander through the scenic locale of Veli and let the passengers experience the sights and sounds of the tourist village.The ride time is 20 minutes within which the mini train will cover a distance of 2.2 kms, up and down. The locomotive has three coaches and will accommodate 48 passengers, including two crew members. The train has a stop at Pozhikkara, a new station that has been set up as a part of the project, and passengers can alight here, and indulge in games and other entertainment activities.

The technical assistance for the project is given by Quilon Miniature Railway. It will be operated by the Kerala State Tourfed, the apex body of the federation of tourism cooperative societies under the Government of Kerala.