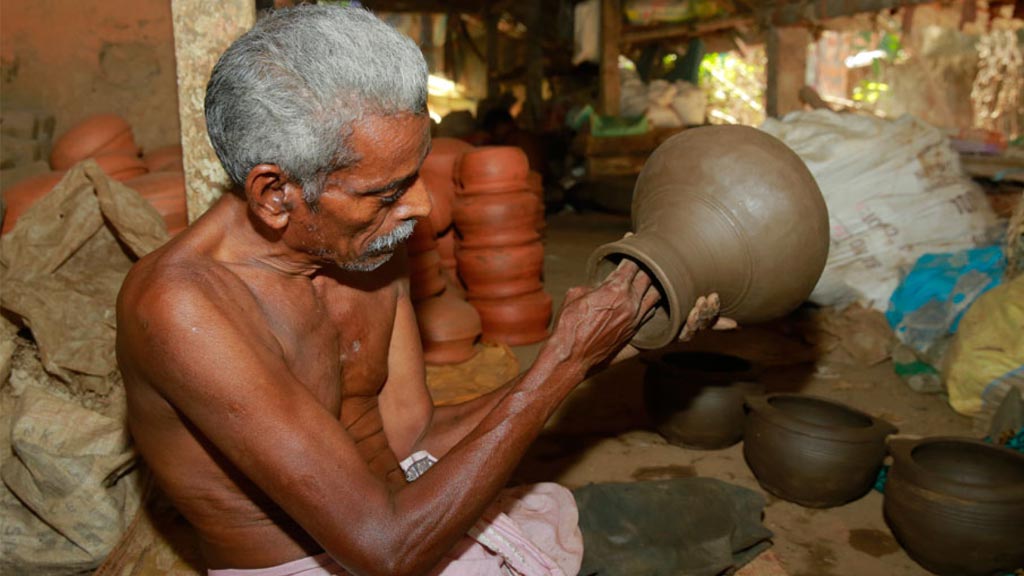 Responsible Tourism Mission Adapts to the Changing Times
Published in Newsletter Issue No. 325 - September 2020
The shift to virtual tourism campaign in times of the COVID-19 pandemic has come naturally to and at a fast pace for the Responsible Tourism (RT) Mission. The RT Mission has ensured that travellers across the globe remain connected to the state of Kerala and its many village experiences, by popularising over 1000 storytelling videos by the artisans and artistes of Kerala.

These storytelling videos showcase the artistes and their work in their homes, thereby giving the traveller community across the globe a slice of the Kerala village experience. These work-from-home storytelling videos showcase the crafts and art of Kerala such as pottery making, cuisine, art forms, folklore, handicraft making, farming and so on.

"The campaign was created keeping in mind two factors. One, to ensure that the artisans and artiste community worked from home and stayed safe, in line with the social distancing norms; and two, to connect and engage with the international tourism community and let them experience Kerala," said Mr. K. Rupesh Kumar, State RT Mission Coordinator, Government of Kerala.

New Packages
While the state readies itself up to welcome domestic travellers from the month of September, the RT Mission is planning to promote micro destinations among the domestic travellers. To increase the length of stay of tourists, the RT Mission has also drawn up a set of 'learning packages' whereby they can stay in the state for a period ranging from one month to a year, and learn the art and crafts of the state. Four sets of packages have been drawn up, and they include Kerala cuisine, crafts, art and Nature experiences.
Newsletter September 2020