KERALA TOURISM NEWSLETTER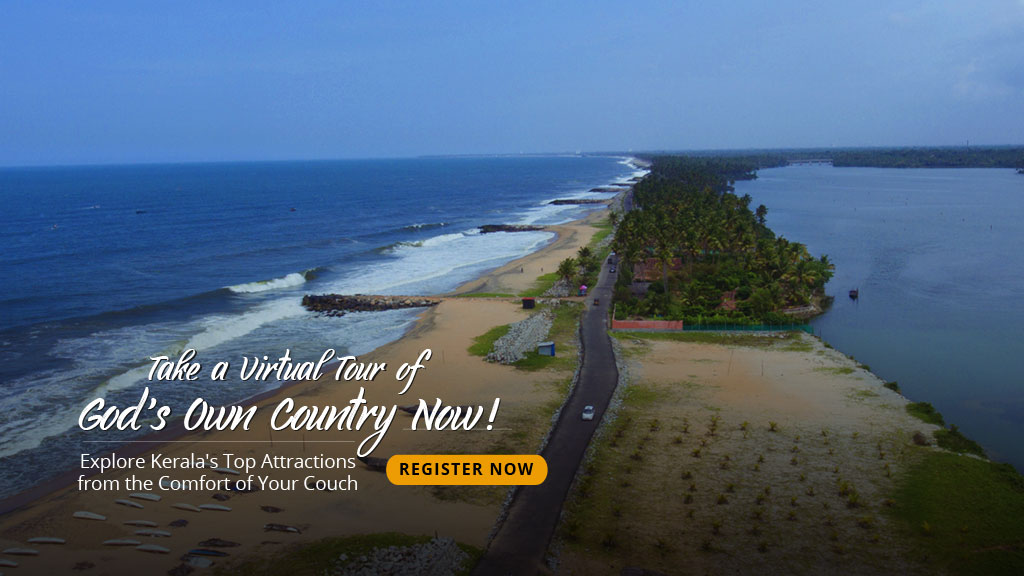 Kerala Virtual Tour Goes Live
Now, tour the length and breadth of Kerala from the comfort of your home! Kerala Tourism has launched Kerala Virtual Tour, a unique initiative that lets one experience the magical destinations of Kerala with just a click on a button. 

Kerala Virtual Tour is an attempt to reach out to travellers scattered across the globe who are not able to travel to the state in the present pandemic scenario. With this unique way of hosting travellers, Kerala Tourism is taking the destinations to the travellers. 

Even while enabling travellers to experience the state's top destinations virtually and up close, Kerala Tourism is also holding an interactive session with them in order to get them to vote the top attractions in the state.  Once the voting ends, Kerala Tourism will take the travellers through a video tour of the top-rated destinations.

Starting with beaches, every month Kerala Tourism will feature top attractions of the state under various categories, such as hill stations, backwaters, village life experiences, waterfalls and culture trail. Through this, travellers will be able to experience Kerala's vibrant culture, architectural marvels and the exotic destinations even as they remain locked down owing to the COVID-19 restrictions.

Kerala Virtual Tour will usher the travellers into the noisy and busy markets, the roar of the magnificent seascapes or the magnetic silence of the mountains, while they sit comfortable and safe within the confines of their homes.

The top beaches in Kerala, which are currently being put to vote, include Kovalam, Varkala, Bekal, Alappuzha, Muzhappilangad and so on. Travellers across the globe are registering themselves for Kerala Virtual Tour to participate in this adventure of a lifetime through the God's Own Country.

Join Kerala Virtual Tour now!