KERALA TOURISM NEWSLETTER
Lokame Tharavadu: When Art revives the Human spirit
Lokame Tharavadu (the world is one family), an art exhibition featuring the works of over 260 artists, started in Alappuzha and Ernakulam districts on April 18, this year.  

The over two-month event is organized by Kochi Biennale Foundation, Departments of Tourism and Culture and Alappuzha Heritage Project. The art exhibition is hosted at five venues in Alappuzha - Kerala State Coir Corporation, New Model Society Building, Port Museum, Eastern Produce Company Ltd, and William Goodacre and Sons Pvt. Ltd. - and Durbar Hall Art Gallery in Ernakulam.

Paintings, sculptures, video art, performances, installations, among others are on display at the exhibition curated by artist and curator Bose Krishnamachari.  

The core idea of this exhibition, the world is one family, is drawn from the verses of a Malayalam poem written by Vallathol Narayana Menon, which appeals to the universal spirit of humanity and oneness during these pandemic times.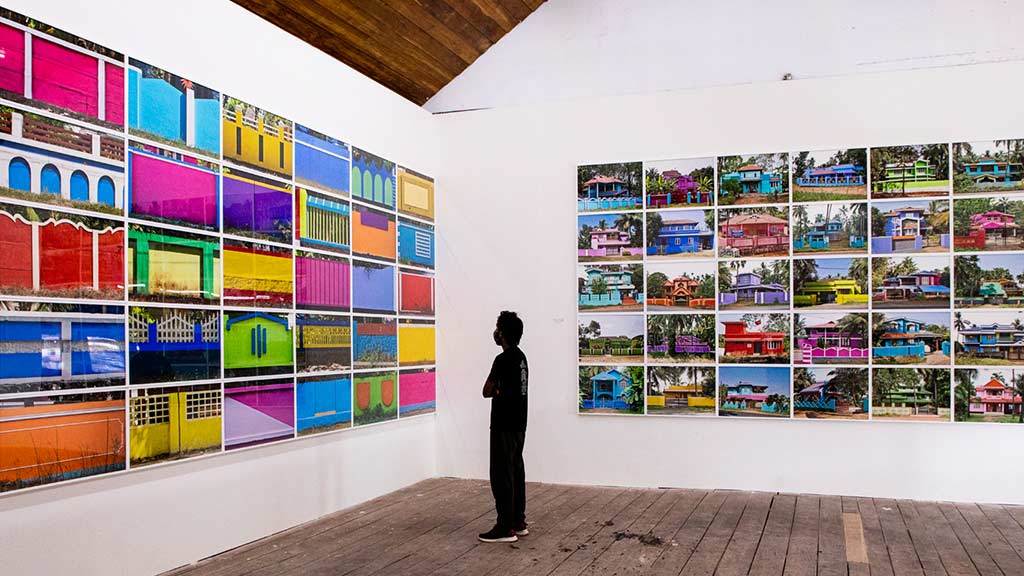 The exhibition, which is scheduled to run till June 30, 2021, is part of Kerala government's efforts to reach out to the artistic community in these difficult times.  

The entry to the exhibition venues is governed by Covid-19 protocols issued by the Government of Kerala. Visitors have to secure an entry pass from Covid Jagratha portal - https://covid19jagratha.kerala.nic.in/ - before coming to the exhibition which is open from 10 am to 6 pm.