Champakulam Boat Race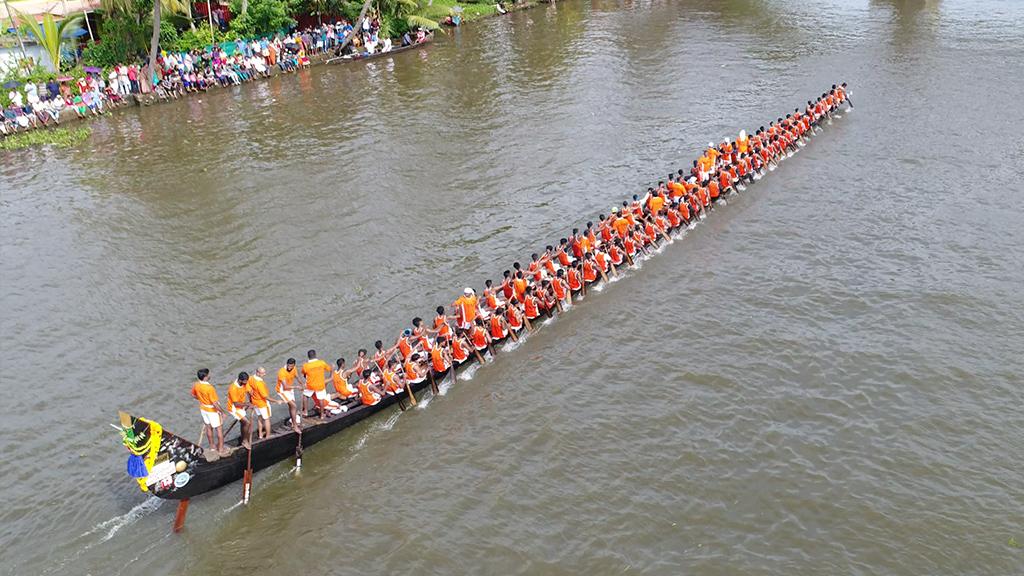 As Onam arrives, a wave of enthralment sweeps the shores of Champakulam. With much pomp and splendour, it's time for the biggest spectacle of the region, which also happens to be the very first boat race of the season in Kerala – the Champakulam Boat Race. On the day of Moolam, in the month of Mithunam, this boat race is held in the Champakulam backwaters of the Pampa river. It is believed that this boat race is nearly 4 centuries old and is considered to be the oldest of its kind in Kerala. 

This boat race is held as a remembrance of the incidents related to the re-dedication of the idol of the principal deity in the Sree Krishna Swamy Temple, Ambalapuzha. The idol that was originally installed in the temple was deemed impure. The then king of Chembakassery ordered to find another idol to be replaced in the temple. A fitting idol was identified at the Kurichi Karikkulam Parthaarathy Temple. With the consent of the Kurichu Valiamadom family, the idol was agreed to be brought to the Ambalappuzha temple. Parayil Menon, the minister in the King's Durbar, was entrusted this duty of bringing the idol. The king advised the minister and the team to halt at Koyikkari, a Mappilassery family in Champakulam, if it gets dark on the way towards the end of the day. It was feared that bandits could cause harm and so the halt was necessary. The minister and his team followed the directions of the king and halted in this spot. The next morning, the king accompanied by many of his people, himself came to Koyikkari. A grand procession was organised to take the idol home to Ambalappuzha and the idol was dedicated at the temple. 

It is in commemoration of this procession that the Champakulam boat race is conducted every year. A special team from Ambalappuzha comes to the Mappilassery family annually with Palpayasam (a famous sweet dessert special to the Ambalappuzha temple. Prayers and rituals are held there, shortly after which the Champakulam boat race takes off.  

In 1927, the then Diwan of Travancore Mr M. E. Watts inaugurated the boat race. In 1952, the then 'Rajpramukh' of Thiru-Kochi and the last king of Travancore – Sri. Chithira Thirunal Bala Rama Varma – came to see the race. The 'Rajpramukhan Trophy' was instituted by him for the first prize winners of the race. From that day to today, the Champakulam Boat Race is conducted for this coveted trophy.