Uthara Malabar Boat Race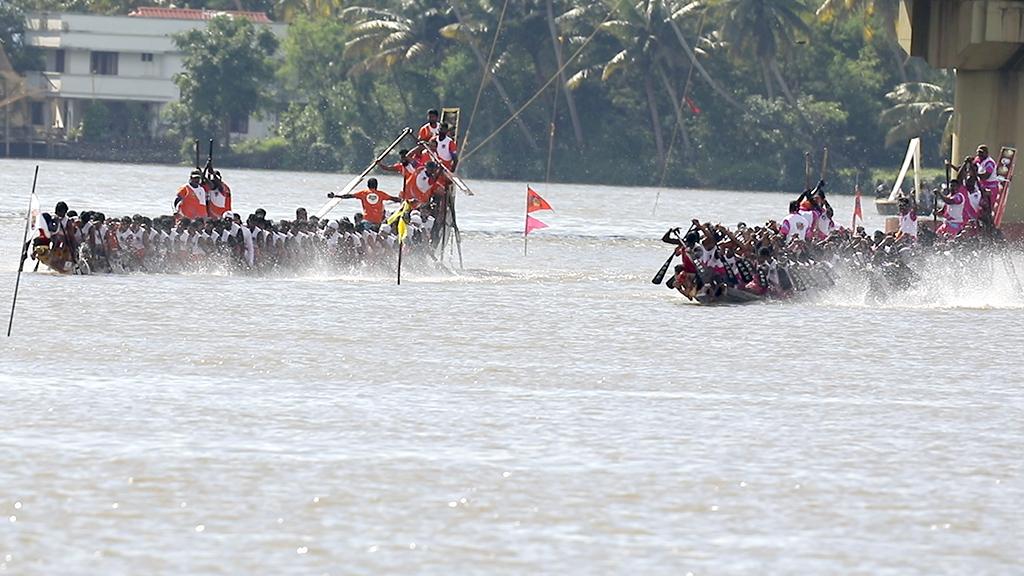 The Uthara Malabar Boat Race is the oldest of its kind in the north Malabar region and is held in the district of Kasaragod. From 1970, this event is being organised in river Thejaswini near Neeleswaram. The water spectacle was initially conducted on the day of Thiruvonam. However, the event was re-scheduled and is now conducted on October 2nd, which is the Gandhi Jayanthi Day. Popularly known as Mahatma Gandhi Boat Race, the event is organised by the district administration with the help of the Government of Kerala. 

During initial years, only men's competition was conducted. Thondikayal, which was used by fishermen for fishing purposes, was used for the race. Today, women are also a part of the competition. Men's teams of 15 rowers, men's teams of 25 rowers and women's teams of 15 rowers participate in the event now. The length of the track extends from 800 to 1,000 metres. Six tracks, measuring a width of 5 metres, are used. 

It was from 1987 that women began to participate in the event. During the past times, only the race held in the Thejaswini river was prevalent in the Malabar region. Today, there are other venues including Cheruvathoor Karyankod lake, Areekode eezhuparambu Chaliyar, Thrikkarippur Kavayikayal and Kannur Mangalassery lake, where races with the name Malabar boat race are conducted.