Payippad Boat Race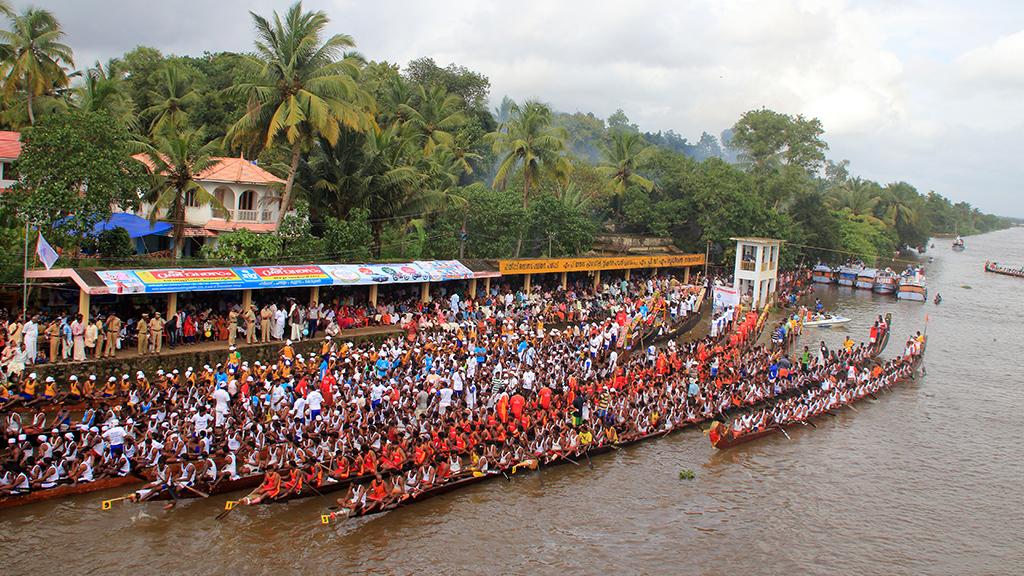 The Payippad Boat Race is a three-day spectacle unlike most other single-day events. The days of Thiruvonam, Avittam and Chathayam in the month of Chingam are selected for the race. Payippad is a locality in the Alappuzha district of Kerala and Achankovilaar is the waterbody in which the race is held. 

There is a legend that connects the Payippad Boat Race to Sree Subramanya Swami Temple, Harippad. A Muruga temple named Keezhthrikkovil in Harippad was being renovated. It is said the priest of the temple had a divine dream. The dream was that there is a whirlwind on the surface of the Kayamkulam lake and an idol of lord Subramanya can be found under the water where the whirlwind is. It has to be secured from there and dedicated in the Harippad temple. The dream became true; there indeed was an idol of lord Subramanya in the Kayamkulam Govindamuttam Lake.
People gave a warm welcome to the idol on their way back at Payippad and continued as a water procession. The idol was received at Aranazhika Nelpurakadavu. Once the works of the Harippad temple was over, the idol was carried to the temple and dedicated to the lord there. It is in remembrance of this event that the Payippad Boat Race is conducted annually. 

On the day of Thiruvonam, Chundan boats arrive at Aranazhika Nelpurakadavu. Singing Vanjippattu in rhythmic beats, they row all the way to the Harippad temple. By afternoon, in the Payippad lake the boat race will be officially underway. On Avittam which is the second day, a water procession that includes floats and art forms is organised. Finally on the day of Chathayam, the dazzling final of the boat race is conducted. Apart from snakeboats, competitions for Iruttukuthi, Veppu, and Churulan boats are also held. The Travancore Devaswom Board is in charge of conducting the Payippad Boat Race.