Kumaranalloor Ooruchuttu Boat Race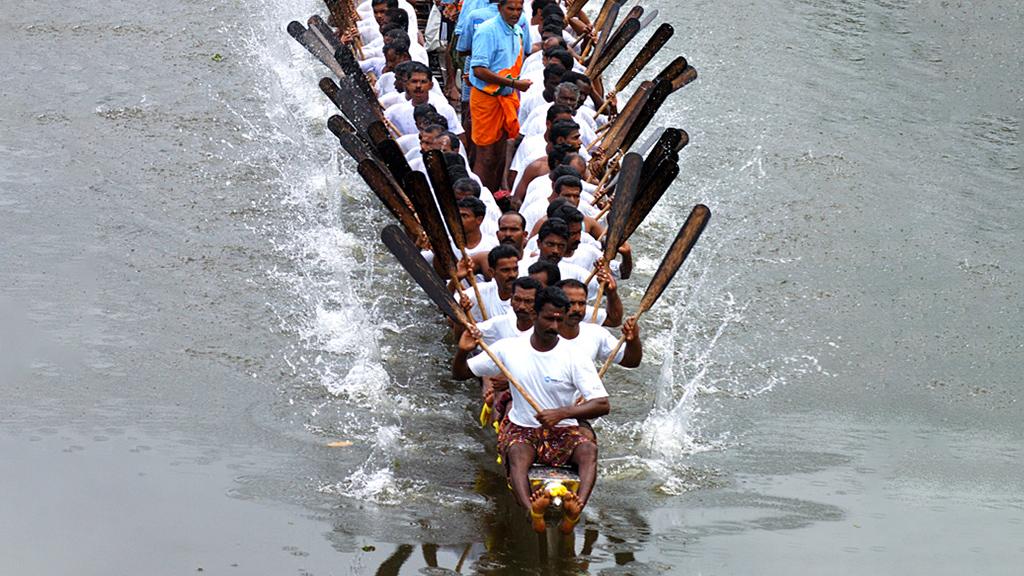 In a land rich in myths that live to this day, it is no wonder that events like Kumaranalloor Ooruchuttu Boat Race are held in great splendour. On the day of Uthruttathi after Onam, this race is conducted in Kumaranalloor of Kottayam district. It is believed that the goddess of Kumaranalloor Temple sets out every year on this day to visit her devotees. Lion is considered to be her vehicle and in this event, the energy and power of a lion is symbolically bestowed on to a 'churulan' boat which will set out to do the rounds. Accompanying the goddess on various boats in this trip will be the people from Nattassery, Mallussery and Perimbayikattussery. 

The water procession will reach the famous Suryakalady Mana and receive offerings from the 'Bhattathirippad' in the mana. Then begins the official procession accompanied by 'Vanjipattu'. Beginning from the Arattukadavu of the temple, the procession travels 5 miles through the Meenachil River and comes back to the temple. Along the path, people will receive the goddess by offering 'para' as per traditions, along both the sides of the river. Since this event is held on the day of Uthruttathi, it is also known as Uthruttathi Ooruchuttu Boat Race. Odi and Chundan are two types of boats that usually take part in this procession. 

This event also has another story to it. In 1749, Marthanda Varma – the then Maharaja of Travancore – had attacked Thekkukoor and annexed it as a part of the kingdom of Venad. To defend Thekkukur, an alliance of 3,000 soldiers had formed with members from Nattassery, Mallussery and Perimbayikattussery. They had arrayed a fleet of war boats to defend their land. Even though they lost the battle, these boats in due course got converted as Kalivallams. Thus it is also believed that the Kumaranalloor Ooruchuttu Boat Race is conducted in commemoration of this historic episode.