Karuvatta Boat Race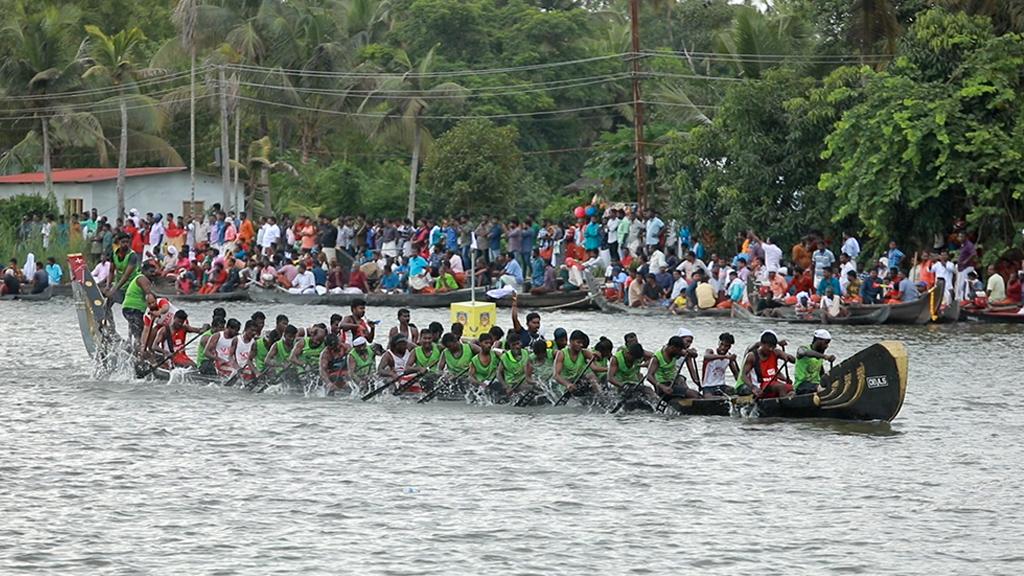 Every year, on the day of Pooruruttathi, Karuvatta Boat Race is held with great grandeur in Karuvatta village in the Alappuzha district of Kerala. The race is conducted in association with Karuvatta Brothers Arts & Sports Club which was formed with the help and blessings of Dr Thomas Chandrathil, Chengarapalli Damodaran Potti and Rev. Fr George Srambikkal.
Popularly known as 'Brother's Trophy Boat Race', the event was first organised in 1966. Since the race is held in Karuvatta Leading Channel, the event was initially known as Karuvatta Leading Channel Boat Race. 

The canal was built by cutting through paddy fields in 1953 and was originally intended to protect South Kuttanad from flooding due to torrential downpour. The canal has been raised by constructing bunds on the sides from Achankovilaar to the Thottappalli seaside. This bund even serves as a gallery for boat-race lovers to sit and enjoy the gala. The track is about 1,200-metre long and extends from Thaivypinkadavu to St. Joseph's Church. There is a permanent viewing pavilion in front of the church.
Initially only selected boats such as Odi, Churulan and Veppu were allowed to participate in the race. However, these days all leading snake boats in Kerala participate in this race. There is a spectacular water festival and procession that is held as a part of the race.