Kumarakom Sri Narayana Guru Jayanthi Boat Race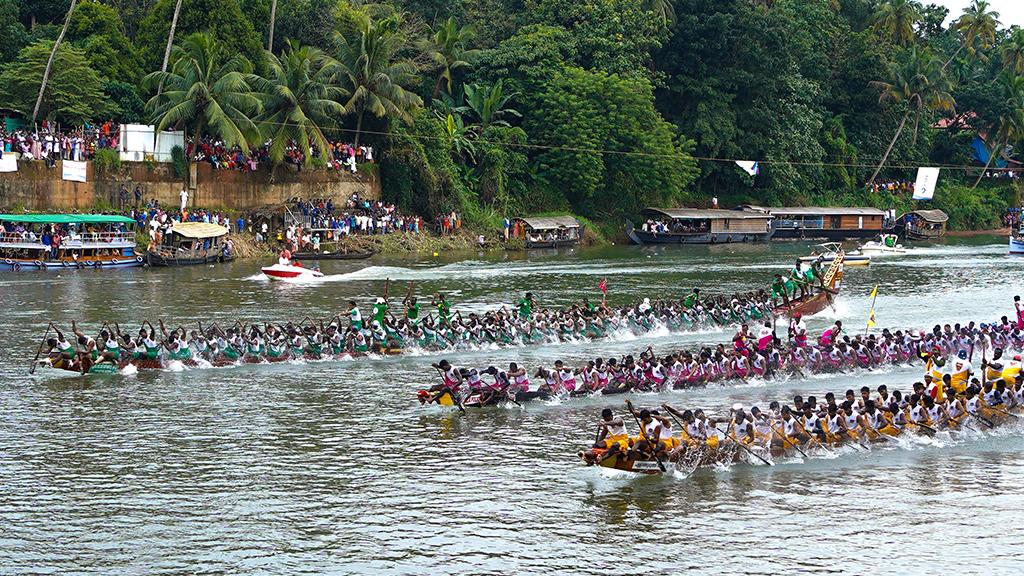 This splendid boat race is held annually on the day of Chathayam in Kottathod, Kumarakom, in commemoration of the visit of Sri Narayana Guru – one of the most influential social reformers of Kerala. The leaders of Ezhava Samajam had requested the Guru for a temple in Kumarakom. Guru agreed to come for the dedication of idol and also insisted that a school should be established along with the same. 

In 1903, Guru arrived at Kumarakom on a boat, accompanied by a big procession. He dedicated the idol, which was a picture of lord Subrahmanya and a 'vel'(the divine spear). He also laid the foundation for a school nearby. It is in remembrance of this event and the procession that was organised to welcome Guru that the Kumarakom Boat Race is organised annually. On that day in 1903, Guru saw the people who had come to welcome him drenched in rain. He asked the members of the organising committee to give all of them 'Sarakara Payasam'. To this day, the practise of serving this delicious dessert is continued as a part of the event. 

On the day of Chathayam, decorated boats carrying the idol of Lord Subrahmanya and a picture of Guru starts from the Kumarakamangalam temple. One this procession is over, the boat race will be all set to begin. The first water festival was conducted in the year of 1952. It is today one of the oldest of its kind in Kuttanad and is held on a 900-metre track in Kottathod. Over 1,000 rowers participate in the race and all the major snake boats in Kuttanad will be there to compete. However in the Kumarakom race, Iruttukuthy boats have more importance than snakeboats.