Nerettupuram Boat Race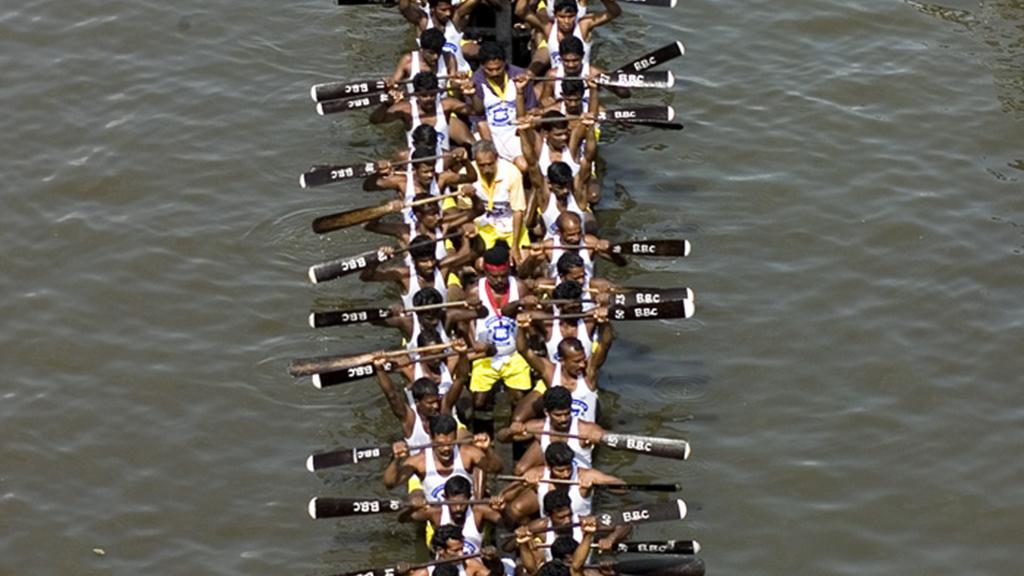 Nerettupuram Boat Race holds the distinction of being the only boat race held on the day of Thiruvonam. The boat race was first organised in 1957 by a group of youngsters in association with Nerettupuram Library and Union Library. The event is also known as Pampa Jalamela. The race is held in the Pampa water stadium with a track of almost 1 km. Towards the east and north of this location is Pathanamthitta district and towards the South and West is Alappuzha district. 

The width of the track is good for only a maximum of three snake boats. In the early times, only Veppu boats were a part of this event and the race was for the Pulikeezhu Pampa Sugar Factory Trophy. When Chundan boats began to be included, the race started to be conducted for the Mamman Mappila Trophy instituted by Malayala Manorama – one of the leading Kerala media houses. Veppu and Vadakkanodi boats rowed by women and children etc. are also a part of the race. The event is today headed by Pampa Boat Race Club, which was an organisation formed by the farmers of Kuttanad in 1957.