Thazhathangadi Boat Race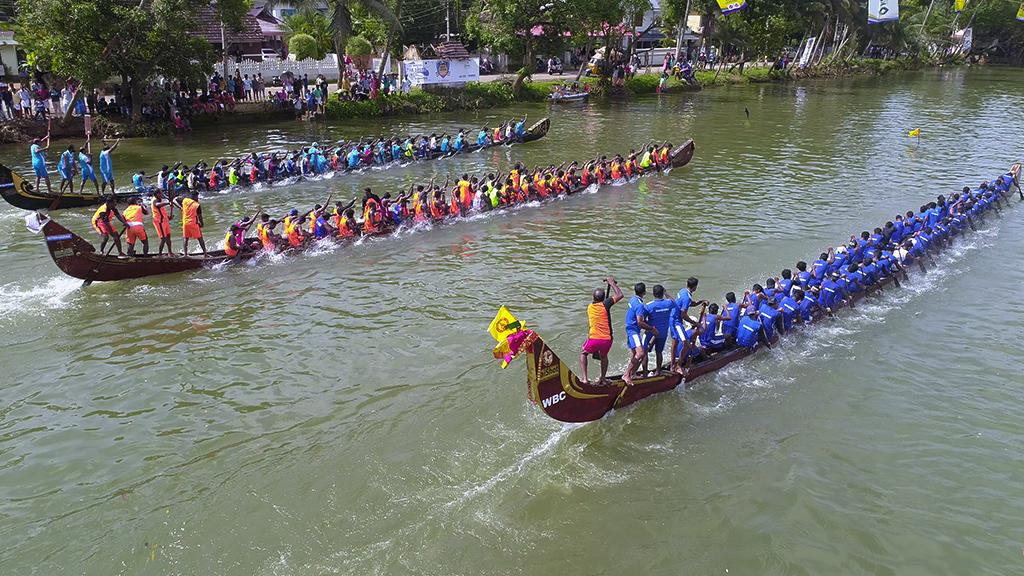 One of the oldest boat races in Kerala, Thazhathangadi Boat Race in Kottayam was first held in the year of 1887, during the reign of Diwan Peshkar Ramaravu. It is believed that even before this, the Thekkumkoor kings who had Kottayam as their capital, had conducted boat races for entertainment.  During those times, Thazhathangadi used to be a centre of commerce. It was during the reign of  Diwan Peshkar Ramaravu, who is often lauded as the father of modern Kottayam, that the capital was shifted from Thazhathangadi to the present town area. 

As soon as the Diwan took charge, he went on a boat trip in a house boat. He realised that the Chundan and Kali boats were only used for special occasions. The Diwan quickly developed an interest in these boats and decided to conduct races by classifying the boats based on their body types. Thus it was under his leadership that the very first boat race was conducted in Thazhathangadi in the year of 1885. This is believed to be the first ever boat race of its kind in Kerala. 

The tradition of boat race continued through the years as the people of the town took it up. In 1937, the then Maharaja of Travancore Sri. Chithira Thirunal Bala Rama Varma came to see the water festival. From then, the race also began to be known as Sri Chithira Boat Race. In 1956, the then emperor of Ethiopia Mr. Hayley Salasi came to the race venue as a part of his visit to Kottayam. Subsequently, the race began to be held for the Hayley Salasi Ever-rolling Trophy. 

Even though this boat race did not happen for many years, in 1998 it made a resurgence as a result of the efforts of West Club in Kottayam. Now, it is conducted annually during the Onam season, attracting much fanfare.