Nehru Trophy Boat Race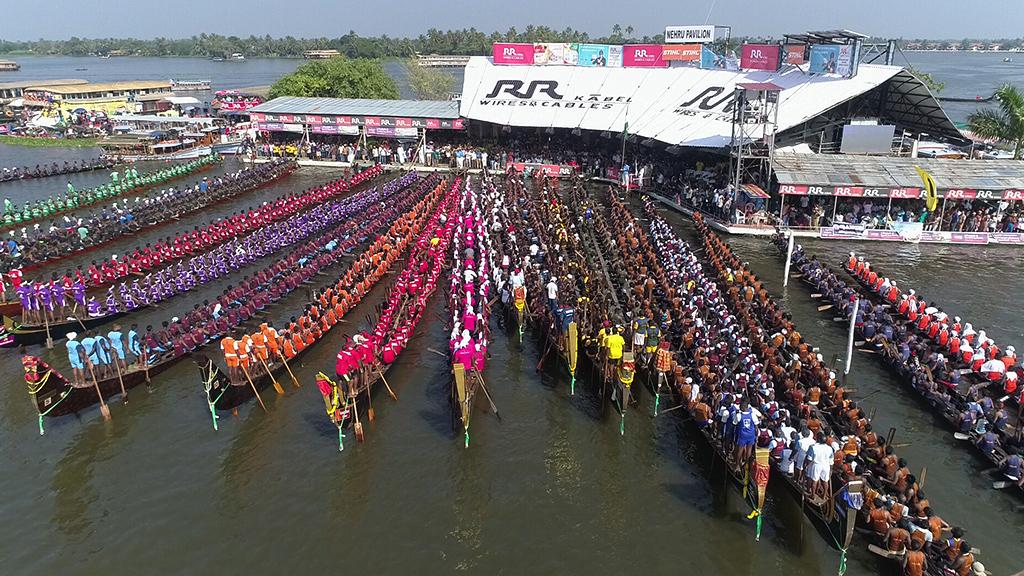 The most popular and much sought-after boat race in Kerala is the prestigious Nehru Trophy Boat Race held annually in the Punnamada Lake of Alappuzha district. One of the features that make the race stand out is that it isn't linked to any ritual or practice. The origin of this backwater spectacle traces back to 1952. The race was first organised to welcome the then Prime Minister of India Jawaharlal Nehru. 

The Prime Minister had arrived at Kottayam and the organisers wanted to bring him on a boat to Alappuzha. A string of snake boats, motor boats and other small boats were arrayed in order to accompany him on that trip, thereby also showing the leader various peculiarities of the Kuttanad region. Decision was also made to organise a snake boat race for the PM. 

P. C. Alexander was the officer in charge of the event. Nehru arrived at Munroe Thuruthu with his daughter Indira and grandkids – Rajiv and Sanjay – on December 22, 1952. They had arrived on a boat from Kochi. 

Then began a spectacular boat race that witnessed 9 boats setting the waters on fire. The boats – Nadubhagam, Nelson, Gopalakrishnan, Parthasarathy, Napoleon, Kavalam, Chambakulam, Nethaji and gear road – participated in an enthralling race on a one- and-a-half kilometre race track. The competition was eventually won by Nadubhagam Chundan. The Prime Minister was so excited that after handing over the trophy to the winner he jumped into the Nadubhagam Chundan. He was taken to Alappuzha on that boat itself, accompanied by various other boats. 

After reaching back in New Delhi, Nehru ordered for the creation of a silver trophy with his autograph on it. It was decided that the race would be held every year and the winners will be awarded this trophy, which would eventually be known as the Prime Minister's Trophy. It was sent to Kerala.
On 1954, the first Prime Minister's Trophy Race was conducted in Kainakari Meenappilli backwaters. Kavalam Chundan was the first winner. However due to the unfavourable weather conditions that prevailed in this area, a better venue was fixed for the race to be held annually. A 1,380-metre track was identified on the Punnamada Lake in Alappuzha. Special arrangements were made in the finishing point and the race began to be conducted every year since then in this area. A pavilion was constructed in 2004 and every year, temporary galleries for guests are constructed. 

Today, the Nehru Trophy Boat Race is one of the finest attractions of tourists who visit Kerala.