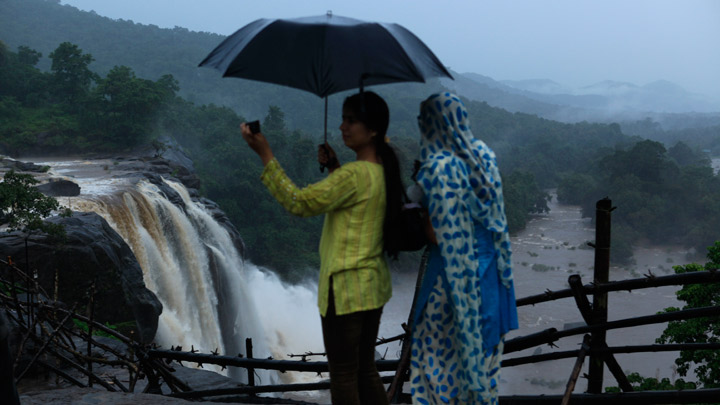 Athirapally and Vazhachal are among the most majestic waterfalls in the State. These picturesque locations have attracted people for ages with their lush greenery and stunning views. At Athirapally, one can see water crashing into the Chalakudy river after a 80 ft journey. A cool spray takes over the terrain and people are left enchanted at this natural wonder.
Vazhachal has exotic fauna on display that has people forming a beeline to visit throughout the year. Rare bird sightings, including rare species of the hornbill, make it a bird lover's paradise. We invite you to use this marvelous wonder as the perfect backdrop for an adventurous trip. The natural beauty will surely mesmerise any who see it.
Getting there
Nearest railway station: Thrissur (Major station) about 63 km & Chalakkudy, about 35 km
Nearest airport: Cochin International Airport, about 58 km from Thrissur, is the nearest airport.