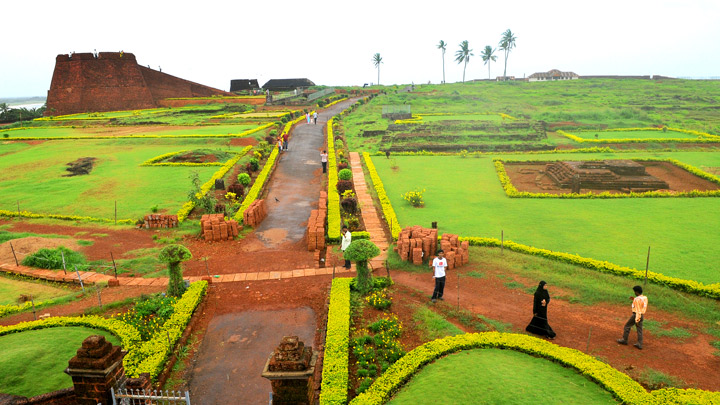 Film-makers have flocked to the 300 year old Bekal Fort to capture the stunning location as a backdrop for numerous projects. It is among the best maintained forts in the State. This picturesque site is surrounded by a wonderful beach that offers a stunning view of the Arabian Sea that caresses its shores. Shaped like a giant key-hole, the tall observation towers give one a splendid view of the entire area. Just a few centuries ago it housed large cannons used to defend the fort. Now it is one of the prime shooting locations in the State with the nearby backwaters and holiday resorts acting as further incentives.
Getting there
Nearest railway station: Kasaragod, about 16 km, is the nearest railway station.
Nearest airport: Mangalore, about 50 km from Kasaragod, is the nearest airport.