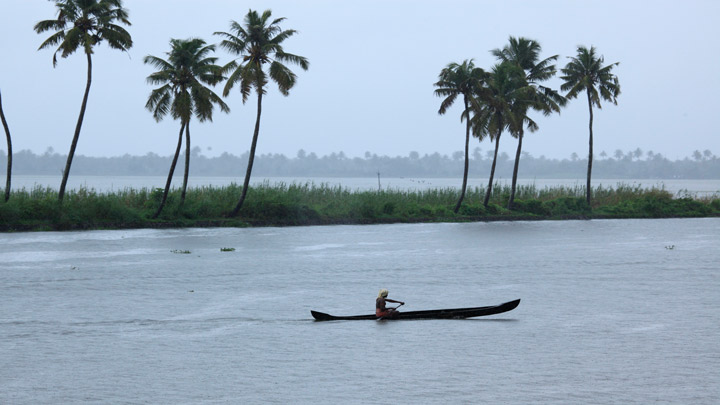 Kuttanad, a low-lying vista in central Kerala, is renowned for its sprawling stretches of backwaters and palm-fringed emerald islets. Nicknamed the 'Rice Bowl of Kerala', Kuttanad is characterised by vast stretches of green paddy fields criss-crossed by canals and dotted by occasional islands of coconut groves. The granary of Kerala where most of its rice is grown, Kuttanad's unique geographical features include the fact that it is one of the rare places in the world where cultivation is done some 4 to 10 feet below sea level. Four major rivers of Kerala, the Pamba, Achankovil, Meenachil and Manimala rivers flow into Kuttanad and contribute to breath-taking scenery that makes it the perfect shooting location. A houseboat ride through the enchanting backwaters and canals of Kuttanad is the perfect way to discover its allure.
Getting there
Nearest railway station: Alappuzha is the nearest railway station.
Nearest airport: Cochin International Airport, about 85 km from Alappuzha, is the nearest airport.