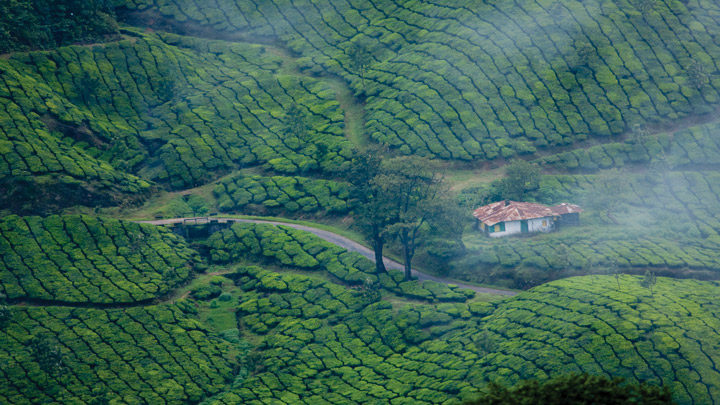 At the confluence of three mountain rivers viz. Muthirapuzha, Nallathanni and Kundala is located Munnar, a prominent hill station in South India. The summer resort of the British during the colonial days, Munnar is the ideal shooting location due to its picturesque view and serene atmosphere. Situated about 1600 m above sea level, this quaint town is surrounded by misty tea gardens with winding roads and acrisp breeze, making it an ideal place for trekking, fishing or just picnicking.
Getting there
Nearest railway station: Ernakulam, about 130 km, is the nearest railway station.
Nearest airport: Cochin International Airport, about 110 km, is the nearest airport.