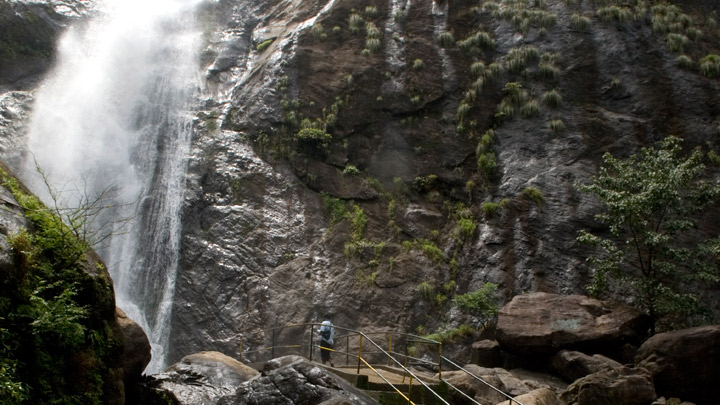 One of the most beautiful waterfalls in Kerala, falling from a height of some 300 feet. It is a favourite tourist spot of South India. The waterfall can be reached by walking tropical forestland. The name Palaruvi means - stream of milk.

Getting there
Nearest railway station: Kollam, about 75 km, is the nearest railway station.
Nearest airport: Trivandrum International Airport, about 80 km, is the nearest airport.