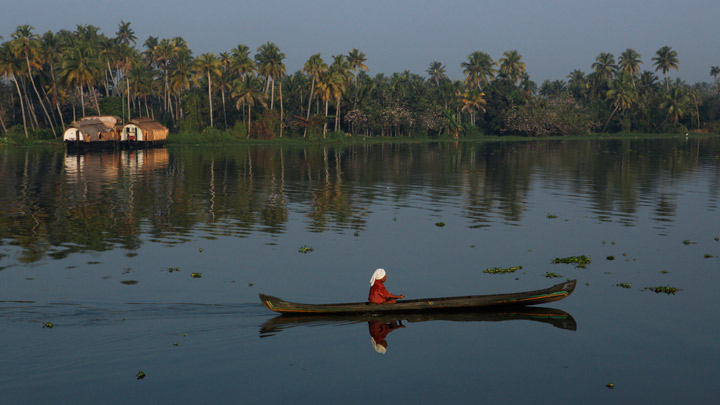 Palm-fringed emerald islets surrounded by vast backwater stretches are the hallmarks of Alappuzha an important backwater destination in God's Own Country. QST & R Block Kayals is a scenic place located in Alappuzha is a striking example of the indigenous agricultural engineering know-how. Here, cultivation and habitation are made possible at four to 10 feet below sea level by reclaiming land from the backwaters and building dykes around it. A leisurely cruise along the canals that surround the backwaters here is a memorable experience.

Getting there
Nearest railway station: Alappuzha is the nearest railway station.
Nearest airport: Cochin International Airport, about 85 km from Alappuzha is the nearest airport.