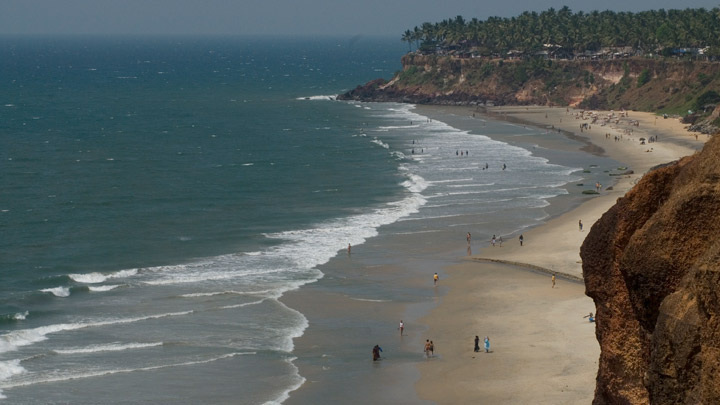 The famed beach destination, Varkala is a religious centre too. Like the white cliffs of Dover, the pink laterite cliffs at the Papanasham beach in Varkala offer panoramic view of the Arabian Sea. Mineral water springs originating from the cliff is believed to possess medicinal properties. A dip in the holy waters of this beach (Papanasham beach) and praying at the 1000-year-old Janardhana Swamy Temple is said to cleanse one of all sins. The Sivagiri Mutt established by the great social reformer, Sree Narayana Guru is also nearby.
Getting there
Nearest railway station: Varkala, about 2 km, is the nearest railway station.
Nearest airport: Trivandrum International Airport, about 50 km, is the nearest airport.