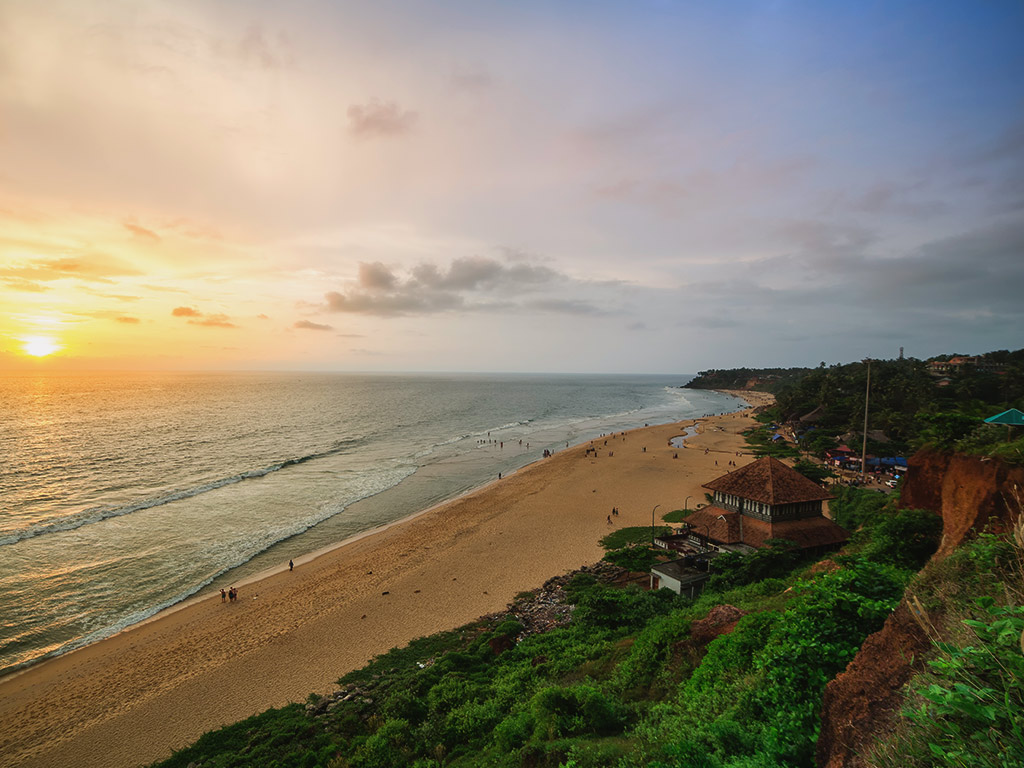 Varkala
Blessed with sun kissed beaches, placid lagoons and silvery sands, Kerala is one of the internationally known destinations for beach tourism. Both the northern and the southern parts of Kerala draw tourists with their sun-drenched beaches. While Kappad, Darmadam and Muzhapilangad are the major beaches in Northern Kerala Kovalam and Varkala are the major ones in Southern Kerala.

Varkala, though it possesses a beach-resort atmosphere, is not entirely like the other beaches. It is different from Kovalam in many respects – be it topography or ambience. Though visited by a fairly large number of tourists every day, Varkala still harbours a calm ambience and is devoid of the hustle and bustle that is usually associated with Kovalam. Apart from holding the charms of a quiet beach, Varkala is also a major pilgrim destination with the presence of Sivagiri Mutt and various ancient temples including Janardhana temple.

One of the key factors that set apart Varkala from other beaches of Sothern Kerala is the fascinating stretch of cliffs. Kerala coasts are generally flat in nature. Varkala alone is the only beach in southern Kerala where cliffs are found adjacent to the Arabian Sea. "The Varkala Formation" as it is called by the geologists is declared by the Geological survey of India as a geological monument. On the sides of these cliffs we can see several beautiful spouts and spas.

About Varkala
Pilgrim centres
Famous personalities
Major Tourist Spots




https://www.keralatourism.org/varkala/varkala--thiruvananthapuram--kerala--india.php