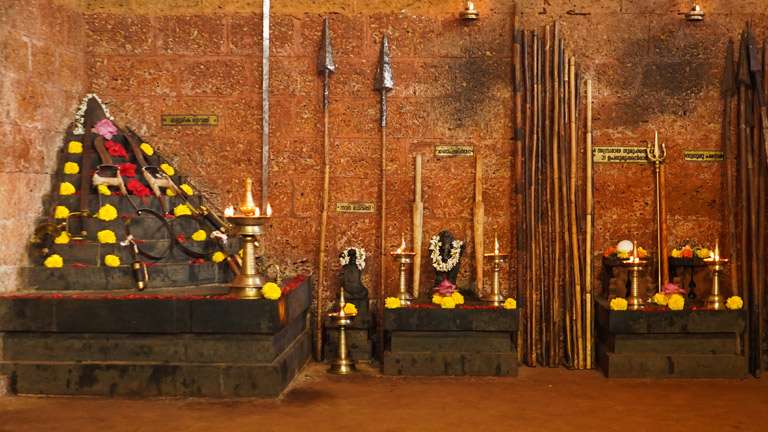 The Hindustan Kalari Sangham at Puthiyara, Kozhikode has a 70-year-long history. It was established by Veerasri Swami Gurukkal in 1950, and is today famous for its Kalaripayattu training as well as Ayurveda and Marma treatment therapies. Its professional staff – which includes Kalaripayattu performers, Theyyam artistes, instrumentalists, technical experts and other theatre artistes – are in great demand all over the world. Their skill is sought at Award Nights, Fashion Shows and other cultural programmes too.
A unique feature of Hindustan Kalari Sangham is Shakti, a women's Kalaripayattu team led by Radhika Gurukkal. Its aim is to increase women's self-confidence, make them self-sufficient, and empower them. This team is an active presence at Kalaripayattu training grounds, academic seminars, entertainment fields, theatre and other cultural arenas.
This centre encourages doctoral research in Kalaripayattu, and takes steps to popularize it far and wide by conducting seminars and workshops. Research scholars from various parts of India and abroad come here for data collection. There are good facilities, like board and lodging, and an excellent library in the centre. Classes are held regularly to train students in Kalaripayattu, Panchakarma therapy, yoga and so on. Online courses on Kalaripayattu have also been designed. Online consultation facilities have also been arranged here. A centre for Ayurvedic treatment, named Dhanwantari Ayurveda Academy, also works in the same premises.