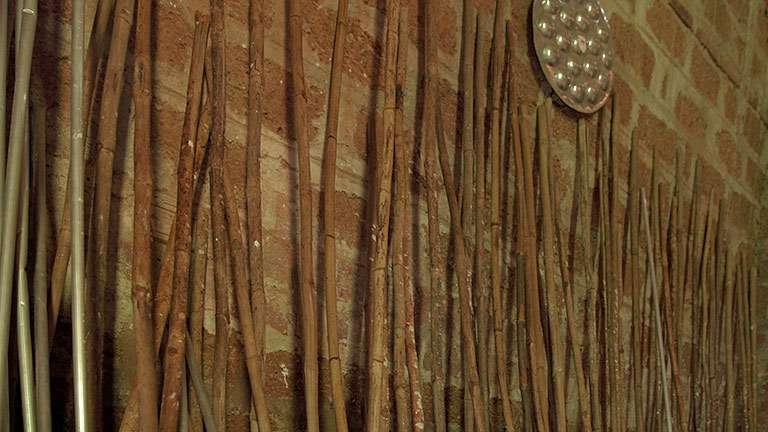 This kalari excels in imparting the Southern style of Kalaripayattu, under the leadership of Babu Gurukkal who has been at the helm for the past 34 years. He was trained by his father Keshavan Asan. Babu Gurukkal has trained all his four daughters in Kalaripayattu. Two of them Sheena and Shani were champions at the district- and state-levels in Kalaripayattu championships. Sheena is now a Kalaripayattu instructor in a school in Poonthura in Thiruvananthapuram.
Babu Gurukkal has taught more than 10,000 students so far. Currently, 200 students are undergoing training, and classes are conducted on Sundays to suit their convenience. On demand, Babu Gurukkal goes to individual houses too to train people. Occasionally he gets invited to do a Kalaripayattu performance in front of tourists at Kovalam resorts. Enthralled by it, many from France, England and America have sought his expertise to learn the art. He takes in students as young as five years and as old as 65. According to him, genuine interest is the most important aspect.
He offers massage treatment too at his centre to cure sprains, bruises and related ailments, using medicated oils brewed under his personal supervision.