KERALA TOURISM NEWSLETTER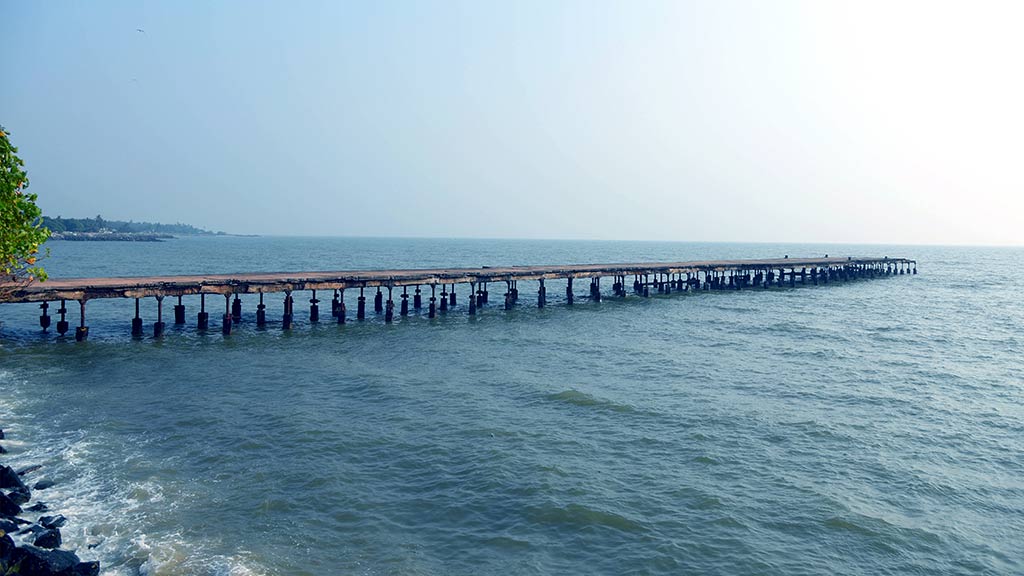 Thalassery Kadalpalam - Walk into the Sea
Far ahead, on the horizon, golden glowing embers of the sunset burst into the sky. The gentle ocean waves sing paeans to the setting sun. If you walk further into the sea, along the ancient pier, you may be able to hear the many historic tales it whispers. You are at the Thalassery Kadalpalam, a sea bridge that was built in early 20th century when Thalassery was a busy commercial hub. 

The 500-ft long bridge was built by the British in Kannur district in Kerala, and looks out into the Arabian Sea. It is 24 metres wide on the shore-side and 40 metres wide at the sea end.

History has it that during European rule, this pier was used as commercial access to and from the Thalassery Bazaar. The shallow water and large rocks often caused shipwrecks which lead the British East India Company to build the pier in 1910 for easy transportation of goods to and from ships. The pier was instrumental in the development of the town into a buzzing commercial hub. Thalassery was a busy commercial centre shipping articles such as pepper, coffee, fish, spices, wood and so on. Over time, the significance of the port diminished, and its gradual decline began with the emergence of other ports.

This relic from colonial times is often frequented by travellers who come here to enjoy the sunset, and experience some tranquil moments. It lets you time travel, into a space and era that was rich in adventure. Come and explore!