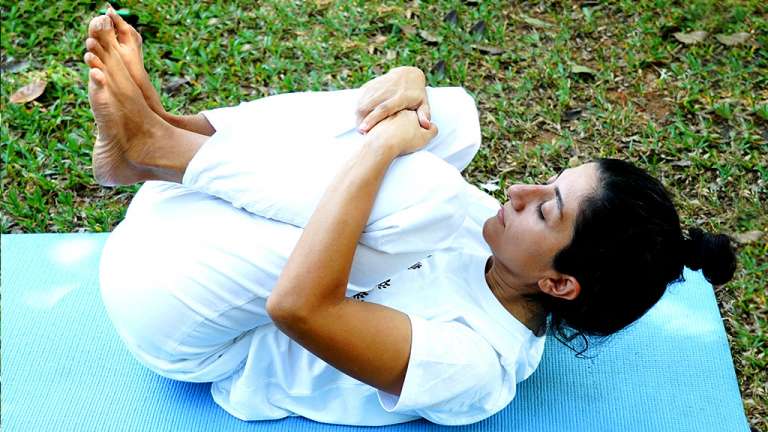 Relieves constipation & flatulence. Invigorates the reproductive system and improves its health.
How to do Pavanamuktasana? 
Lie down flat on your back. Keep your legs and feet close together.
Breathe evenly. Exhale. Raise your legs off the floor.
Bend your raised legs at the knees. Ensure that your legs are still close together.
With your hands, grasp the parts of your legs right below the knees.
Pull your knees back towards your head.
Now, lift your head off the floor and move it forward till your forehead touches your knees.
Breathe evenly and maintain the posture for a few seconds.
To unwind, straighten your legs out slowly and let your head rest back on the floor.