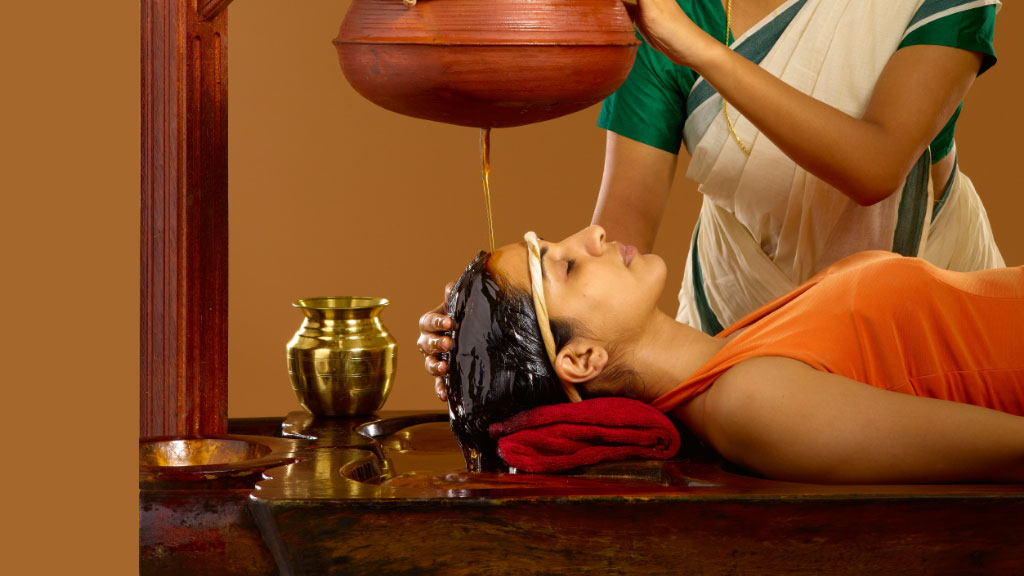 Ayurveda has been carefully nurtured in Kerala for more than a thousand years. From specialised treatments to prescribed diets, it is an integral part of our culture. Ayurveda is a way of life to us and not simply a method to cure ailments. Our land is blessed with several herbal medicines and these have played a crucial role in ensuring the growth of Ayurveda on our shores. 

Disease as an Ayurvedic Concept
Ayurveda views the treatment of disease in a much different way than modern medicine. There is no single medicine for a specific cure. Disease is considered to be an imbalance in the body and maximum effort is given to restore the body to its normal constitution. Hence the Ayurvedic practitioner aims at the holistic growth of the patient instead of focusing on a single issue. This ensures long term health benefits and stabilises the body. 

Rejuvenation Therapy
Among Ayurveda's most significant achievements is making the body strong and preventing the contraction of diseases. This process is done via rejuvenation therapy. Here the body is flushed clean of toxins using special herbs. This has proven to strengthen the immune system immensely and drastically improve the overall condition of the patient. 

Misconceptions About Ayurveda
Ayurveda treatment isn't simply encompassed by massages given with medicinal oils. The duration of the treatment can vary from over a week to months and includes a vast variety of treatments. They depend solely on the individual and their present condition. Ailments ranging from paralysis to back pain can be treated using these methods. The complexity and chronic nature of the disease decide the overall time period the treatment will take.

Process of Treatment
Ayurveda prescribes a certain rest period at the end of the treatment. Your body needs a certain amount of time to get used to the changes it has gone through. Most practitioners will provide a certain fixed diet that is streamlined to help with the recovery process. There are many Ayurvedic hospitals in the State alongside hotels and resorts that offer Ayurvedic treatment throughout the year. 

How To Plan Your Treatment
For the treatment of chronic diseases or any other serious health problems, you can get in touch with Ayurvedic practitioners dealing in these specific ailments. Before planning your trip, you can contact the physician via email and share your medical history and details. Such records will enable them to identify your problems correctly.

After obtaining sufficient information, the physician will provide you with information to formulate a comprehensive healthcare and treatment plan for your visit including the treatment methods, number of days, resting period and diet regime. After you reach Kerala, the doctor can fine-tune the course of treatment prescribed after a thorough personal examination.

Accredited Ayurvedic Centres
The list of accredited Ayurvedic Centres is available on this site.