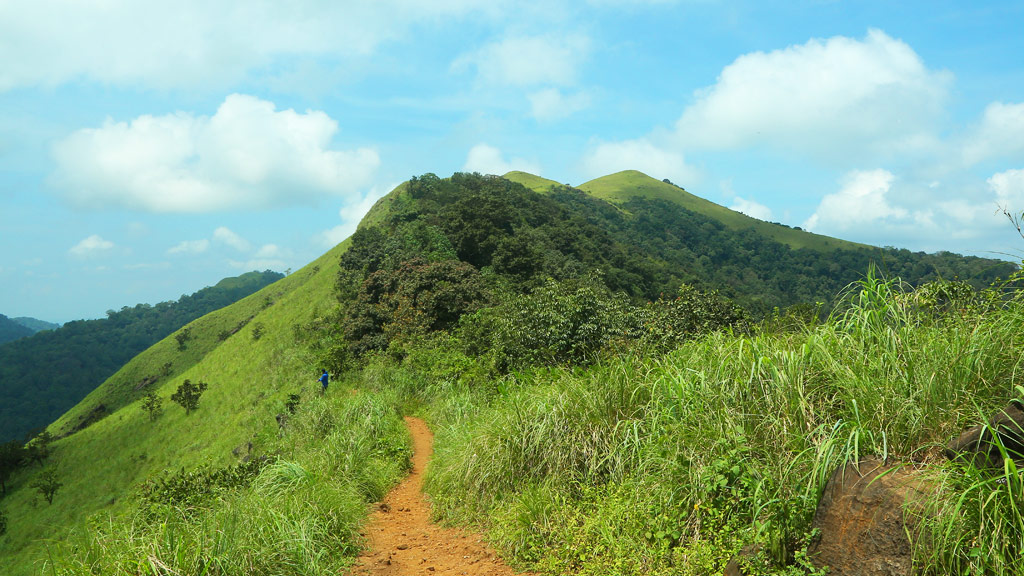 Ranipuram – A Trekkers' Paradise
A true natural beauty, Ranipuram is consistently eulogised for its vast green attractions - vistas of sprawling grasslands and hills, being the most captivating among them. Exhibiting as it does the breathtaking beauty of the mighty Western Ghats, this is one the most sought-after travel destinations in north Kerala that welcomes travellers, come rain or shine!
Ranipuram, popularly known as the Ooty of Kerala, is situated 750 m above sea level in Kasaragod district. On one side of the lush green meadows lies Karnataka, sprawling up to the horizon, and on the other side, Kerala, that vast stretch of picturesque landscape limited only by an expanse of the ocean.
Exciting trekking trails and pretty terrains are the reasons why Ranipuram is in every tourist's bucket list. The trek to Ranipuram begins from Panathady, where the District Tourism Promotion Council (DTPC), Kasaragod offers accommodation.
The trail paved with black stones leads you into the dark and misty woods. Where the steps end, the woods engulf you from all sides with its wildness. The early morning sun can hardly penetrate the thick canopy and you shuffle along in partial darkness, leaning on your stick for support, and sometimes pulling yourself up with the help of thick, sturdy roots, some large-hearted trees throw your way.
The fencing along the trail gives you the chills as you realize how close you could be to a tusker in the darkness. An hour of this adventurous trek will lead you the limitless green meadows of Shola grasslands.
Ranipuram is blessed with rare medicinal plants, as well as pretty orchids, and is also home to animals like wild boars, deer and monkeys.
For more details visit:- https://www.keralatourism.org/ecotourism/trekking-programs/trek-ranipuram/24