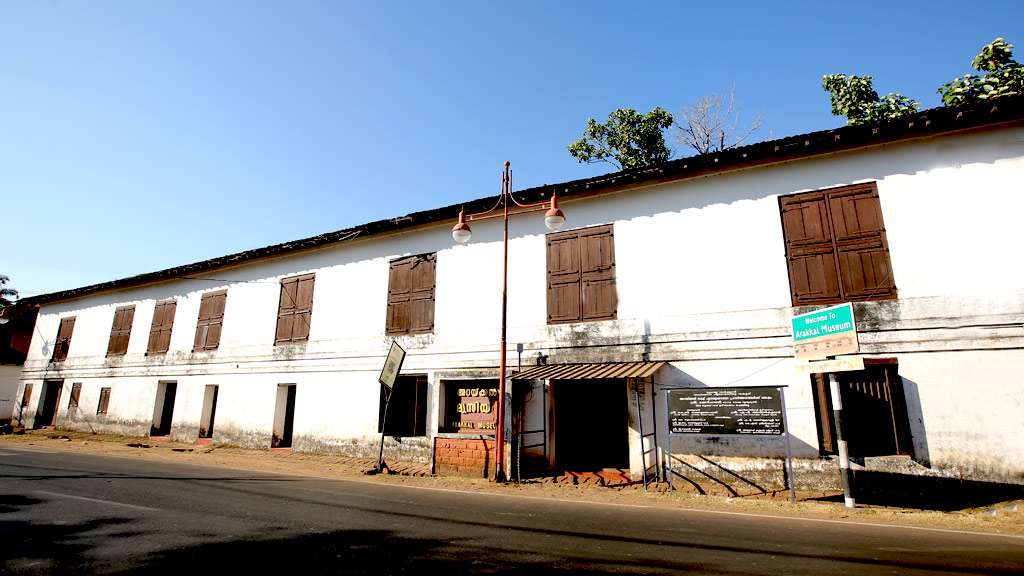 Arakkal Museum
Arakkal Kettu, the palace of the erstwhile Arakkal dynasty, consists of different independent building units including an open courtyard, mosques, Durbar Halls and an Administrative Centre. It is located close to the Sea Harbour and is three kilometres from the present Kannur town. Arakkal the only Muslim royal family in Kerala ruled in the previous era and followed a matrilineal system. Therefore, the eldest member of the family was crowned the ruler. The male rulers were called Ali Rajas and the female rulers, Arakkal Beevis.
It is believed that Arakkal family is descended from the Chirakkal royal family because a girl from the family was married into the Arakkal dynasty and a portion of the ancestral property was given away as dowry. Historians have different opinions regarding its history but most of them agree that by the 15th century, the Arakkal family had started to rule independently in Kannur and Lakshwadeep, and they had a separate maritime industry. They had trade connections with the Portuguese and the Dutch and maintained good ties with the rulers of many other countries, who visited the palace during their good times.
A portion of the Arakkal Kettu, which was once used as the administrative centre by the British rulers, has now been converted into a museum by the Department of Archaeology, and is managed by the Arakkal Family Trust. Arakkal Kettu represents a combination of Kerala and colonial architectural styles. It features long verandas, exquisite wooden flooring on the first floor and a lot of other beautiful exhibits. Different artefacts once used by the royal family are exhibited here. It includes the family seal, pathayam [wooden chest used for storing grains], swords and daggers used by the royal family, and a royal Holy Quran.
The museum closed on Mondays.
Visiting Hours: 10.00 am to 05.00 pm