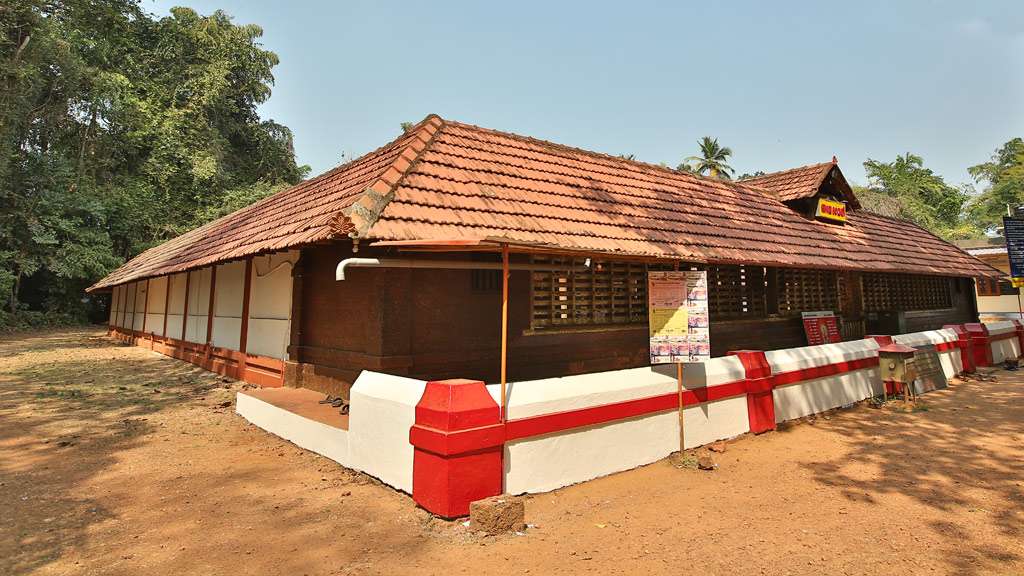 Sree Chirakka Kavu Bhagavathy Temple
Sree Chirakka Kavu Bhagavathy temple, located 5 kms from Thalassery, Kannur is one of the oldest Devi temples in the district. It throbs with the divine strength of Goddess Kali, Saraswathi and Lakshmi. Renowned for the Theyyam performances of Thamburatti, Elam Karuvan Poothadi and Gundoor Kottavanam, the annual festival of the temple which falls in April is a much-awaited religious and cultural event for the villagers.
According to local belief, the place called Vaamal, now known as Vaamal Deeputhara where the goddess appeared, is the Moolasthanam of the temple. After the Swayambhoo incarnation of the Goddess in the form of a fish in Koduvally river, the King of Chirakkal royal dynasty built the temple at Illikkunnu. Currently, the temple is managed by the Malabar Devaswom Board.
Temple Timings: 05.30 am to 12.30 pm
                              05.00 pm to 08.00 pm