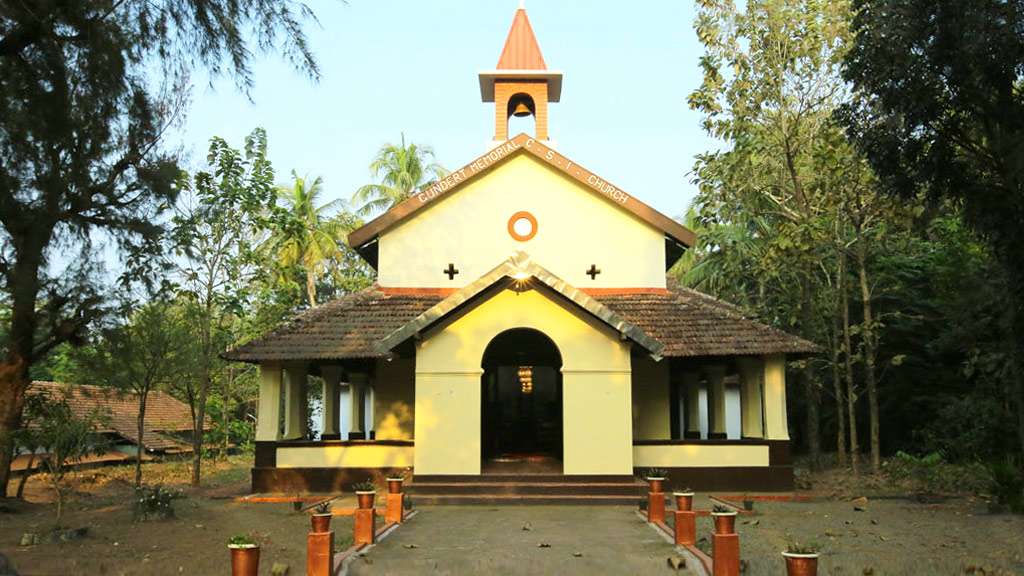 CSI Gundert Memorial Church, Nettoor
The CSI Gundert Memorial Church, Nettoor, also known as Illikkunnu Church built-in 1839 CE, was the first church established by the Basel Mission in Kerala. Located close to the Gundert Bungalow, this church shares the same history. Rev. Dr Hermann Gundert was the first priest of the church, and served in the position for seven years from 1839 to1846.
The church building represents an amalgamation of Kerala architecture and colonial style. The traditional spaciousness in design can be seen in the aisles and the nave. The vintage charm of the church is accentuated with its wide verandas, the German bell mounted in the bell tower atop its roof, tiled roofs and multiple number of round top windows. One can also visit the tomb of Gundert's grandson in the church cemetery. Another attraction is that the tomb of Keeleri Kunjikannan, the maestro of Indian Circus.  It is also situated in the church cemetery.
Church Service Timings: Sunday, 9.00 am – 10.30 am