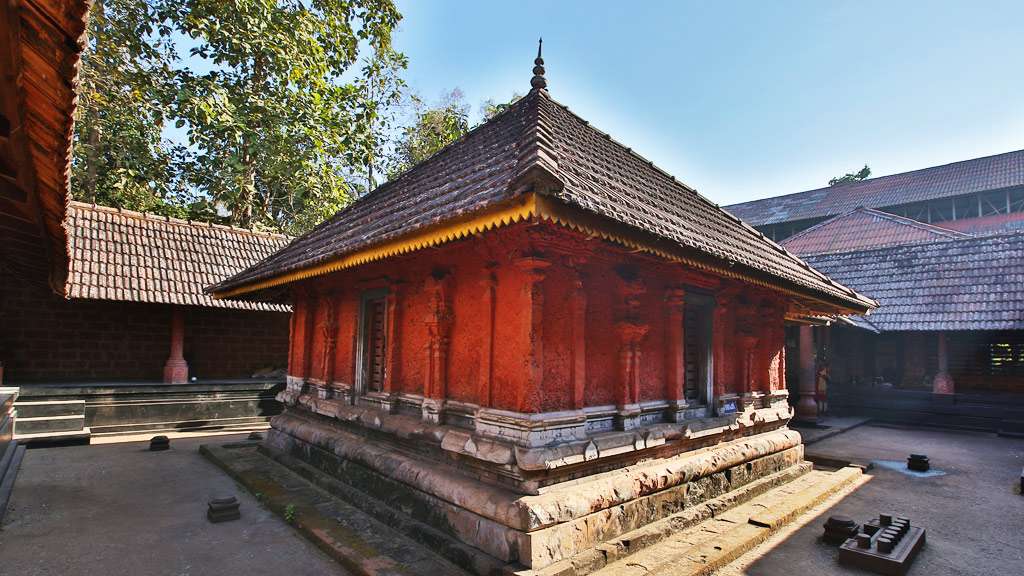 Sree Makreri Temple
Sree Makreri temple is another place of worship in Kannur, and is associated with the Peralassery temple. According to the temple myth, Lord Hanuman, the monkey god, installed the idol in Thretha Yuga. Since the supreme markkadan [monkey] consecrated the idol, the temple got the name Markaddassery and over time it was shortened to Makreri. It is the only temple in Kerala, where the tantri [chief priest] is Lord Anjaneya (Hanuman) himself. The main deities are Lord Anjaneya, Lord Vishnu and Ganapathi.
The temple pond is also considered ancient and it is believed that the Lord Hanuman dug the pond with his tail. Devotees claim to have experienced the presence of the Lord Hanuman in the temple premises. Thaipooyam in the Malayalam month of Makaram (February-March) is celebrated as the festival day at this temple.
V. Dakshinamoorthy Swamikal, the renowned musician and music composer in Malayalam film industry, had a great role to play in the renovation of the temple. A museum dedicated to him has a collection of awards he received during his career. Every year, Swamikal used to come here and perform before the Lord, and it was a time of great celebration for the villagers.
Visiting Timings: Morning 5.00 am – 1.00 pm
                               Evening 5.00 pm – 8.00 pm