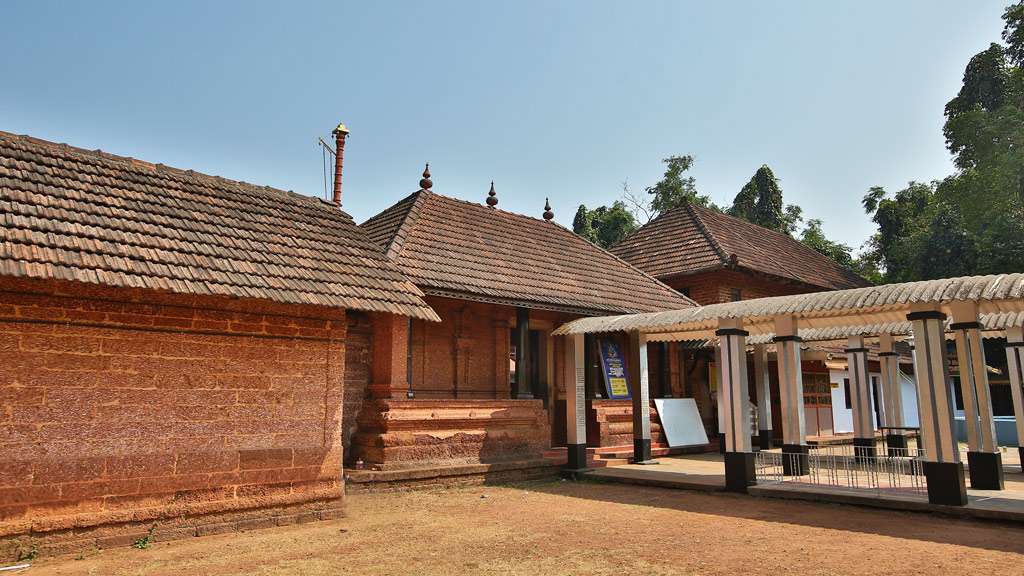 Sree Oorpazhachi Kavu Temple
Sree Oorpazhachi Kavu Temple is an ancient temple situated at Edakkad, almost 12 kms from Kannur district. The three main deities of the temple are Goddess Bhagavathy, Sree Oorpazhachi Daivathar and Vettakkurumakan, within the inner temple enclave. There is also a shrine of Thondachan at the Mele Kottam [upper citadel]. The temple has a rare significance because of the Shaiva-Vaishnava sanctum within the same temple enclave.
Legend has it that the sage Vilwamangalyam Swamiyar visited this Oorpazhachi Kavu. Owing to his oath of not taking food from a Shaiva Temple, he did not enter the temple premises, but took a bath in the temple pond and rested there. Later, two Brahmins approached him and informed that the Kavu had a Vaishnavite presence. Though suspicious, Swamiyar entered the temple and took food after which the two Brahmins disappeared. He was surprised by the illusion. It is also said that he threw japicha mannu [blessed sand] into the temple pond, which makes the worshippers believe that taking a dip in the pond will help cure their diseases.
Daivathar Vellattom [ritualistic oracle dance] is performed daily at noon, as a prayer to the Lord.  It is a rare sight because it hardly happens in the other temples in the district. Vettakkorumakan Kaliyattom is also performed occasionally.  Annual festivals include Shivaratri Mahotsavam (during February) and Mandala Vilakku (41 holy days during November and December).
Temple Timings: 05.30 am to 01.30 pm
                              05.30 pm to 08.00 pm