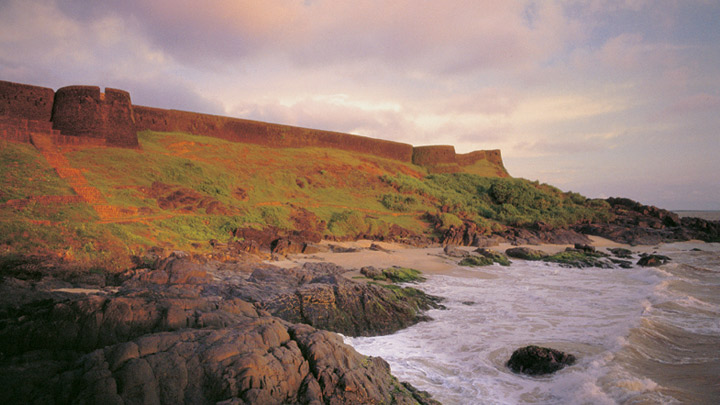 Bekal Beach is located in the northernmost district of Kerala, Kasargod. Here lies the majestic Bekal Fort, one of the most well maintained forts in Kerala. The Bekal Resorts Development Corporation (BRDC) has turned this entire place into an exotic location.
The area has been beautified in many ways. Two Theyyam sculptures have been made using laterite. Sheds were made whose walls were decorated with murals by artists from Nilambur. A rock garden has been built along with a parking area where laterite boulders of various sizes are used. Picturesque trees have been planted along the beach. Visitors can soak in the majestic panoramic view of the entire area from the newly made walkway. The Beach is lit up at night and people flock in large numbers after sunset as well.
Multi sheds and eru-madams (tree houses) allow people to comfortably relax and enjoy the place. Toilets have been provided for tourists and eco-friendly bamboo waste bins have been kept to ensure cleanliness. Over 19 acres of land have been used by the BRDC for the development of the beach.
Click here to watch the Moods of Bekal 
Bekal Fort
Visiting hours:
08:00 - 18:00 hrs

Entry fees:
Adults, Rs. 15/- (Free for children upto 15 yrs)

Contact for details:
Phone : +91 467 2310700
Getting there
Nearest railway station: Kasaragod, on the Kozhikode-Mangalore-Mumbai route.
Nearest airport: Mangalore, about 50 km from Kasaragod town; Calicut International Airport, Kozhikode, about 200 km from Kasaragod town.
Geographical Information
Distance from district head quaters: 1600 m South direction.