Kodungallur Temple Museum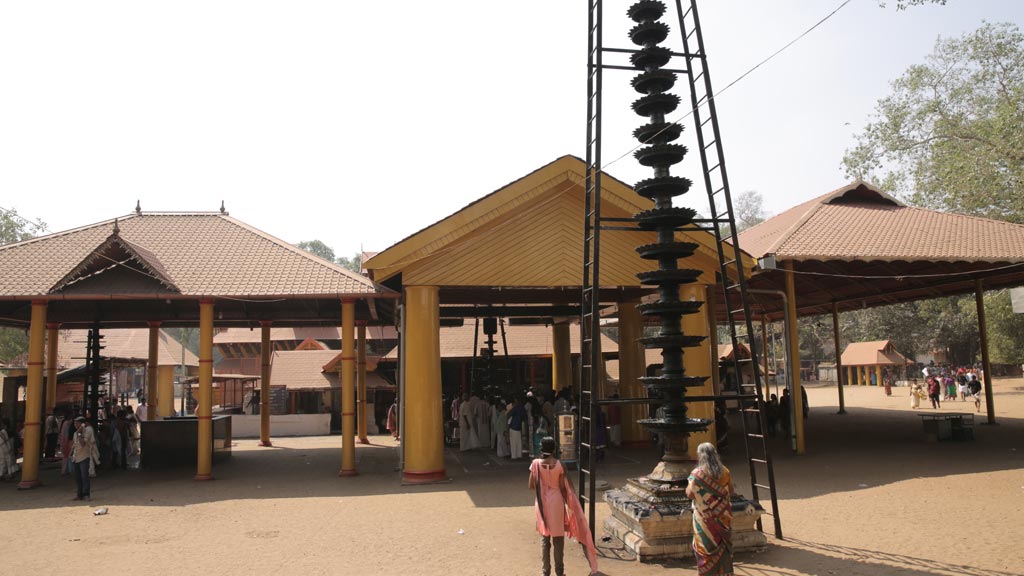 Sree Kurumba Bhagavathy temple is one of the most famous temples in Kerala. Goddess Kali the deity is believed to be in her fierce ugramoorthy form here. She is considered the eldest of all the Kalis venerated in the rest of the kavus [sacred groves] in the state, like in Madayi, Valapattanam, Lokanarkavu, Thiruvalayanadu kavu, Kodikkunnu, Thirumaandhamkunnu, Chettikkulangara and so on.

The temple will set up a museum to promote research on the state's temple arts, rituals, murals and architecture. The plan is initiated by the Government of Kerala as part of the Muziris Heritage Project, in an effort to conserve the ancient monuments and traditions in Kerala. A building in the Devaswom land inside the temple complex is earmarked to be conserved as the temple museum.