Sahodaran Ayyappan Museum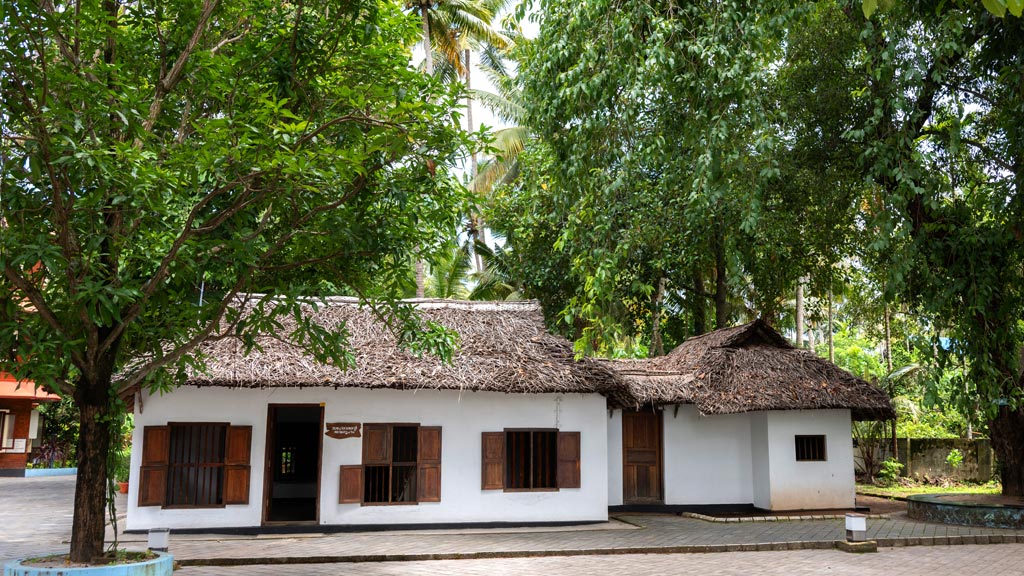 On 29 May 1917, a small house in Cherai in Ernakulam district was the venue of a significant act of defiance against social discrimination and casteist cruelty that characterized those times.  Ayyappan, a Pulaya youth, dared to question the age-old system of untouchability and made a call for misrabhojanam, in which people belonging to different castes sat together for a meal, a blasphemous act in those times.  He began the Sahodara prasthanam [brotherhood movement] to take his mission forward, and soon earned fame as "Sahodaran" Ayyappan (1889-1968). Today, that house is known as Sahodaran Ayyappan Museum and is dedicated to the memory of Sahodaran Ayyappan, who was a great social reformer, journalist, activist and ardent disciple of Sree Narayana Guru.

The Museum is a combination of interactive and traditional exhibitions illustrating a truly authentic experience. The museum complex comprises traditional thatched roof (of woven coconut leaves) houses, which includes the house that Sahodaran Ayyappan was born in. This museum has a waterfront view of the Periyar along with the Muziris Heritage Project boat jetty. It illustrates the life and work of Sahodaran Ayyappan and the social movements he spearheaded against the caste discriminations prevalent in Kerala society of that time.