Cheraman Juma Masjid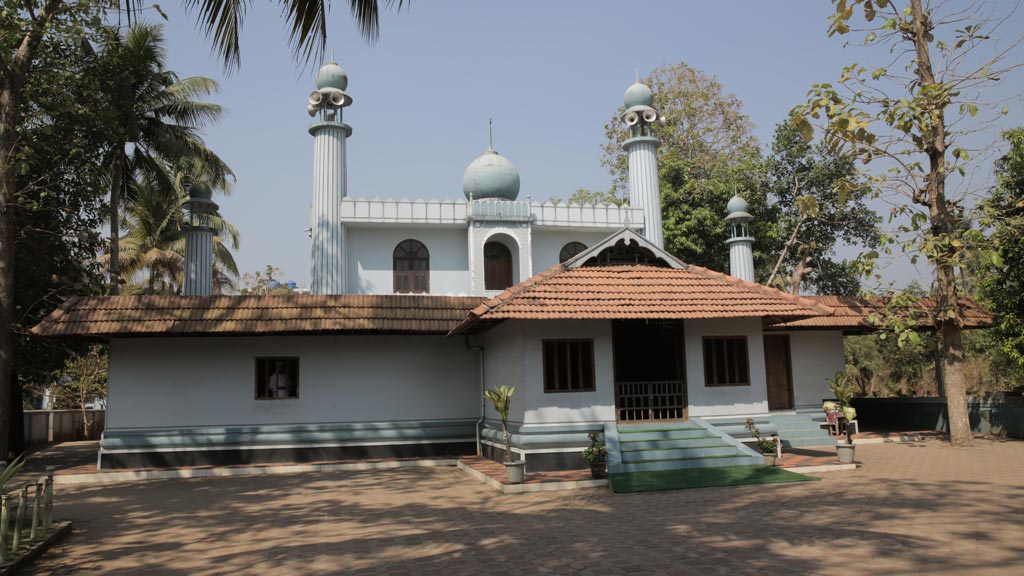 The oldest mosque in India, Cheraman Juma Masjid at Kodungallur,  best exemplifies the Islamic tradition of India. It was founded by Malik Bin Dinar, Islamic propagator and follower, in  629 CE.

Established during the period of the Chera dynasty in Kerala, the legend behind the masjid is said to be as follows. A king of the Chera dynasty had a vision of the moon splitting into two. The Arab merchants who came to the Muziris Port explained the meaning of vision as a miracle performed by Prophet Mohammed. Hence, the king visited Mecca to meet the Prophet, embraced Islam and took on a new name. On his way back, he died at Salalah, Oman.  But he had given clear directions to his fellow travellers to visit his native place. Accordingly, Malik Bin Dinar, an early century Islamic propagator and traveller, visited Kodungallur and built this mosque in his name.

It is believed that the masjid was renovated in the 11th century and later in the 18th century. It maintained its original appearance until 1974 when it underwent further refurbishment.  The façade of the building was removed and a new building put up. However, as the inner parts, including the sanctum sanctorum, the wooden steps and the ceiling were left untouched, it retains the architectural grandeur of the past. One of the most attractive features of the masjid is an ancient oil lamp which devotees believe has been burning ever since its origin. People of all religions visit the mosque and soak themselves in its aura.