Marthoma Pontifical Shrine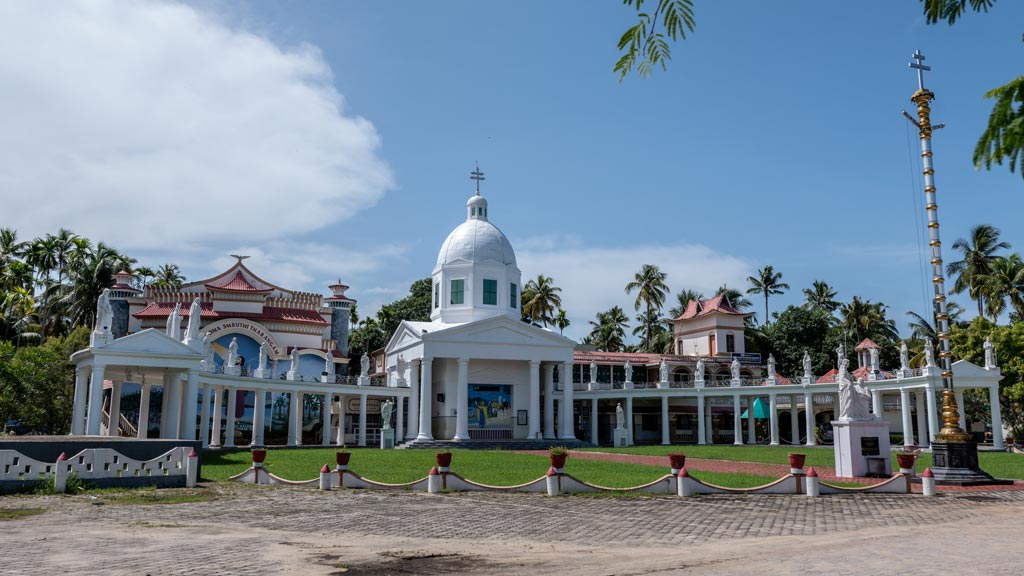 Marthoma Church, Azhikode also known as Marthoma Pontifical Shrine located 6 kms from Kodungallur, is a major pilgrim centre under the Muziris Heritage Project. St Thomas, the Apostle of Christ, arrived first in Kerala at Kodungallur on 21 November, 52 CE. Located on the banks of the Periyar, this coastal area had communities of Jews and Muslims. It is believed that St Thomas preached gospel here, baptised new believers of the locality, and established Christian communities. The Marthoma Church is believed to be the first of the seven churches St Thomas established in Kerala.  In 72 CE, St Thomas was martyred at Mylapore and later his relic was taken to Edessa and then to Ortona in Italy.

Although there are no remains of the old city and church here, in 1954 CE a relic of the bone of St Thomas's right arm was bought from Ortona, and kept in a beautiful shrine behind the altar of the church. This shrine is built in the model of St Peter's Basilica in the Vatican, and attracts thousands of people irrespective of differences in religion, caste or creed.

The Marthoma Smrithi Tharangam (a Sanskrit word meaning "waves of memory about St Thomas") offers a quick view of the mission of the Apostle. This 35-minute long audio-visual presentation depicts the life of St Thomas, his journey from Palestine, arrival at Cranganore or Kodungallur, his apostolic mission in India, death at Mylapore, and finally the bringing of the relic to Kodungallur.