The Holy Cross Church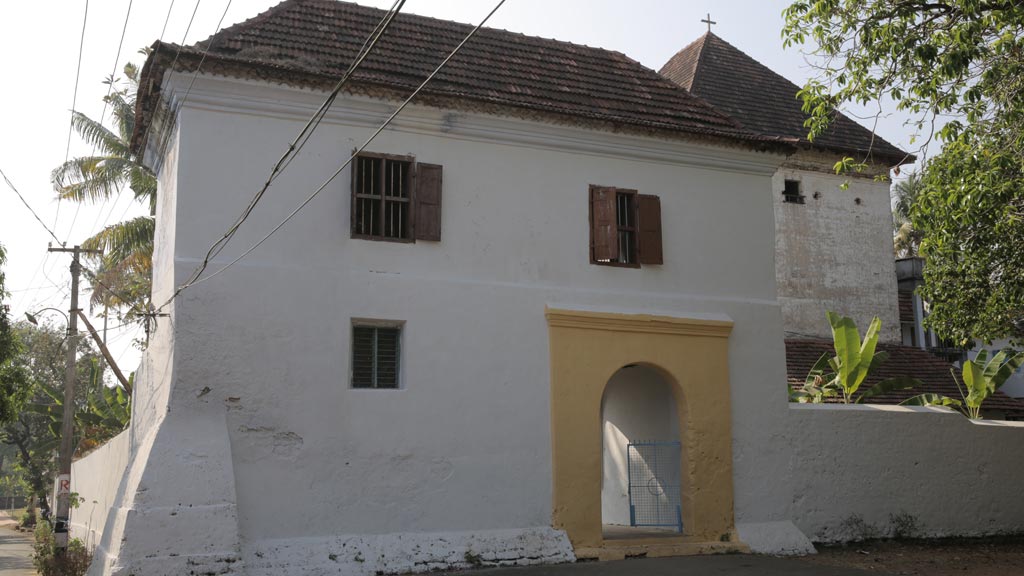 Situated at Chendamangalam in Ernakulam district, the Holy Cross Church established by Jesuit priests in 1577 CE is now a historical monument in the Muziris Heritage Project. A printing press and a seminary were also established by the Jesuit missionaries in this place. It is said that certain parts of the church building got destroyed during the time of Tipu's invasion. The Vattezhuth [old Malayalam inscriptions] from the 16th century, found in front of the church wall are a witness to the old tradition and heritage it holds.

It is believed that Saint Francis Xavier, the great Christian missionary, lived in the old church building. While considering the history of church it is important to note that the architectural styles followed in Kerala churches in early period were similar to those of Hindu temples. It was the Portuguese who brought a change in the church architecture, along with the Latinization of the Kerala church.