Thiruvanchikulam Mahadeva Temple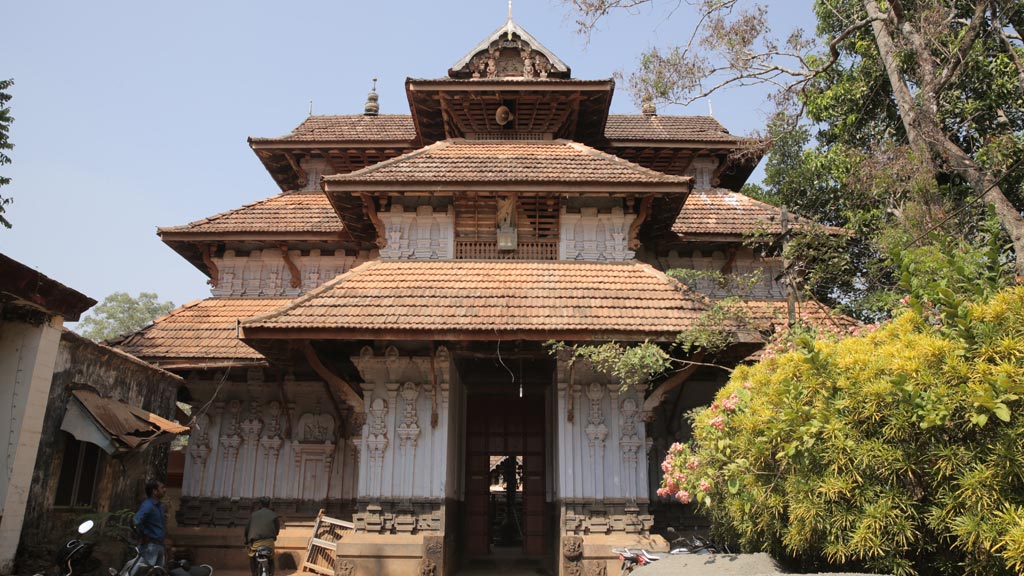 Thiruvanchikulam Mahadeva Temple, located at Kottapuram, 6 kms from Kodungallur, in Thrissur district, dates back to the 8th century.  It was built during the rule of the Chera dynasty. The presiding deity Lord Mahadeva was the family deity of the Cochin royal family.

Built in the Kerala architectural  style, the temple features a Namaskara Mandapam, a prayer hall with 16 pillars in front of the sanctum sanctorum. The temple has a good collection of mural paintings which depict many scenes from Hindu mythology. The temple is also known for its rituals. Palliyara Pooja performed by devotees for securing peaceful marital life and begetting children, attracts hundreds of people. These rites are performed on full moon nights, during evening time.

The annual festival of the temple takes place in the Malayalam month of Kumbham [February-March], when Shivarathri festival is celebrated with great pomp. Anayottam [elephant race] is conducted as part of the festival, and people throng to witness this celebration. Vaisakha Brahmotsavam is another prominent festival celebrated at the temple, and it usually falls in the Malayalam month of Midhunam [May-June].